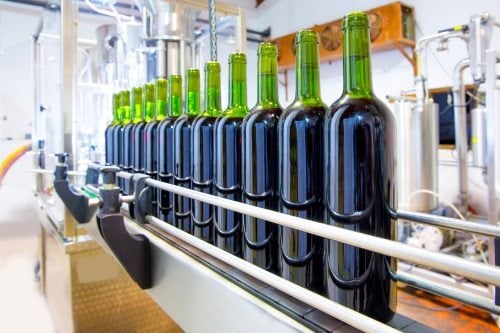 Rising purchasing power and the increasing impact of westernization are set to boost the Indian wine sector in the years to come, finds research firm GlobalData.
The wine sector in India was valued at INR61.06 billion (US$908.6 million) in 2016.
The market is expected to grow at a value compound annual growth rate (CAGR) of 19.9% during 2016-2021.
Despite a high CAGR of 23.2% (in volume terms) during 2011-2016, the country accounted for only 0.2% share of the global wine sector in 2016.
Furthermore, the volume share of the market in the Asia-Pacific region is expected to almost double from 1.2% in 2016 to reach 2.3% by 2021.
This shows that the wine sector in India is still at a very nascent stage and is growing rapidly.
"Growing urbanization, changing lifestyles, and rising popularity of wine, particularly among the upper middle-class urban consumers, is driving the sector," says Kiran Kumar Akkineni, consumer analyst.
"With rising purchasing power, and increasing wine culture in the country, India offers magnificent growth opportunities for wine manufacturers."
GlobalData's research evaluates the Indian wine market in three categories: fortified wine, sparkling wine, and still wine.
Of the three, still wine captured majority of the market in 2016 with volume share of 52%, and set to continue its dominance in the future.
Fortified wine was the second largest category, accounting for 43.6% volume share, while sparkling wine held a share of 4.4%.
"Still wine will continue to lead the market, growing at a CAGR of 20.4% during 2016–2021, followed by fortified wine and sparkling wine which are likely to grow at CAGRs of 19.4% and 18.7%, respectively, during the forecast period," says Akkineni.
Compared to leading four countries in the region (China, Japan, Australia and Hong Kong), Indian wine market is relatively consolidated with top five brands holding 44.9% volume share in 2016.
The three top market players – Indage Vintners, Sula Vineyards and John Distilleries are all Indian companies.