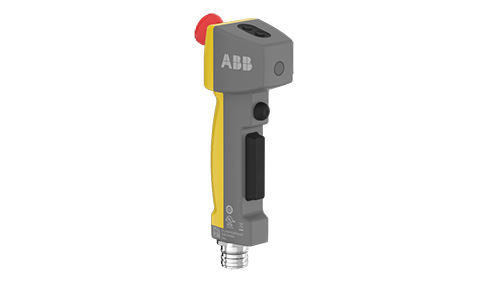 ABB has designed a three-position device for food and beverage applications for operators to safely undertake production inspections.
They can use the ABB HD5 three-position device to safely enter the hazardous area for troubleshooting, reducing the need to shut down production equipment.
It can also be used for programming and test running in situations where no other protection is available or feasible.
The HD5 three-position device can be installed at the entrance point of any hazardous area where production is taking place.
The operator presses the device into the middle position and picks up the HD5 control.
Depending on the application, the machine will run at reduced speed when the device is activated.
The door to the hazardous area can then be opened without stopping the machine.
The operator can safely enter and inspect the running process of the equipment, but if the operator releases or presses harder on the three-position device, the machine function will stop immediately.
A home position sensor can also detect when the device is removed from its holder and prevents other operators from over-riding the control of the machinery.
HD5 has an IP65 rating, but should condensation form inside the device during temperature changes in wet and humid environments, it has an anti-condensation membrane that lets the moisture out but prevents it from coming in.
Producers can use the HD5 in splash zones or food contact areas without worry of contamination of foodstuffs.
The device has a hardened PPH (polypropylene homopolymer) plastic housing, approved for contact with foodstuff and is resistant to most used cleaning fluids and chemicals.
Fiberglass reinforcement makes the device more robust and minimizes the risk of stray plastic particles entering foodstuffs.
The HD5's ergonomic design ensures there are no places for dirt or bacteria to accumulate.
The device's laser markings replace stickers to eliminate additional contamination risks.