Digital transformation is a topic well overdone.
But little is actually understood of the topic, especially when contextualized within the food and beverage (F&B) industry.
What exactly does the term mean for food producers, manufacturers, and factories, for instance?
Perhaps it is less about the age of the McDigital and digitalization of food products themselves, but rethinking, transforming and supersizing our food industries with technology to address new challenges and opportunities within the sector.
For one, we are seeing increasing regulation in the F&B space, with manufacturers striving to meet complex, region-specific, and ever-evolving regulatory requirements.
Singapore, for instance, recently introduced new nutrition labels and grading measures for sugar in freshly prepared and pre-packaged drinks.
While in the interest of safeguarding public health, these changes come alongside mounting pressures to adapt to shifts in consumer demand, boost sustainability efforts, and simultaneously strengthen food safety and security.
The result? A confluence that simply adds to the barrage of operational complexities for food factories, with the effects trickling down to consumers.
Digitalization is often dubbed as the panacea for these solutions.
Yet, how exactly can transformative technologies enable food factories to remain agile in the face of unrelenting change and stay ahead of competition?
How can factories steer clear of digitalization for digitalization's sake, and what are some key considerations they ought to be mindful of when navigating their transformation?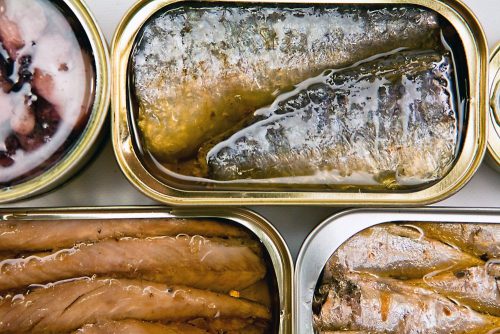 Safeguarding safety, quality and consistency
The core principle of digital transformation is to succeed existing pain points and processes with an ethos of innovation, and smart technologies that underpin this.
For food factories, this often translates to streamlining manufacturing practices to enhance speed-to-market, ensuring superior packaging integrity, better reliable shelf-life monitoring, and compliance to regulations.
These considerations can be costly and complex to revise, and factories may put off transformation for fear of high costs and downtime.
However, delaying digitalization could invite potential lapses in safety, quality control and consistency, which can have far more dire repercussions for public health and safety, consumer trust, and brand reputation.
For example, resurgent consumer concerns surrounding health and safety have been driven by the recent spate of high-profile food recalls relating to contaminations and pesticides.
In the case of food recalls, cross contamination typically occurs due to machine failure, tainting entire batches of food that may be processed.
To combat this, government agencies have implemented more stringent standards for food safety, some of which may require specific industry certifications — adding further complexity to compliance and production workflows.
Companies might also opt to collect machine insights that can better inform the specific issues to troubleshoot.
However, these insights are often only collected at the end of the day's production run, rather than in real-time and through dynamic monitoring.
Such a lag can potentially translate into a reactive production bottleneck when recalls are activated, resulting in grave reputational and logistical costs for factories.
Automation and real-time intelligence
Food factories can instead, operate more effectively through the deployment of smart sensors across their machinery and production lines.
These sensors capture real-time data on any operational errors, including signs of wear-and-tear on equipment and assets, and flag breaches and contaminations immediately when they occur — enabling manufacturers to tweak their operations as quickly as needed, minimizing wastage as well.
Automation and quality management capabilities can also be embedded into software, enabling greater quality and consistency at speed and scale, across factory processes.
This allows manufacturers to curtail the chances of human error, while freeing up time, manpower and resources that can be redirected to higher value-added and strategic tasks.
It also absolves factories of the rigidity and hassle that comes with managing mountains of paper forms, which must be signed off by process operators and quality-assurance staff.
Other advanced quality management systems can even automate safety processes and perform regular assurance tests as needed, ensuring that safety standards are upheld and safeguarded.
Furthermore, these processes can be monitored and refined, to produce superior quality products that can be brought to market quicker as well.
Factories can also leverage business intelligence software, such as Artificial Intelligence and Machine Learning, to create workflow models that rate supplier, material, and production quality more accurately with each iteration.
These datasets and insights can then be fed into risk ratings and profiles in supplier scorecards — enabling manufacturers to direct their purchase order volumes towards more reliable suppliers while reducing potential safety risks in the process.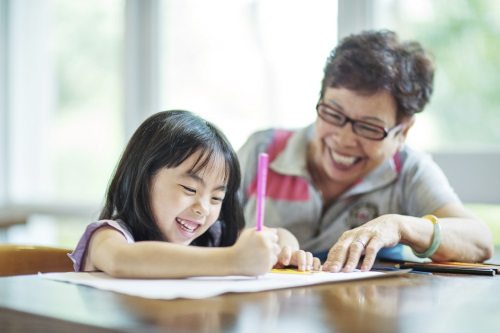 Addressing consumer appetites
Today's consumers are increasingly mindful about the environment, health and wellness, and ethical concerns surrounding the products they consume — and they do not hesitate to seek out alternative options from competitors, should businesses fail to comply.
As such, food factories must anticipate the fluidity of consumer preferences and adapt by adjusting product formulations or creating more sustainable food offerings to meet the rising demand.
In this dynamic scenario, how can food manufacturers keep up with buying demand while minimizing product defects or recalls?
This is where software such as product lifecycle management (PLM) solutions support decision-making processes, by integrating product planning, design, and supplier collaboration data within a single platform.
With all product-related information consolidated, manufacturers can quickly gain a comprehensive overview of their operations with a common source of truth for all stakeholders involved, and make better informed, data-driven decisions for timely go-to-market calls.
Inculcating a culture of continuous transformation
Ultimately, food manufacturers must understand that digital transformation is not merely a one-off event or a sole purchase of a technology asset.
And given the spate of increasing change and uncertainty across the landscape, manufacturers can no longer afford to rely or survive on a reactive approach to digital transformation either.
Instead, they must approach transformation proactively, and as a continual process within their organization's culture.
Only then, can the ethos of transformation — agility, innovation, and resilience — truly be ingrained in factories' organizational DNA, paving the way for them to reap the full benefits of digitalization, and carve out a competitive niche for themselves.
Article by Marcel Koks, Industry & Solution Strategy Director, Food & Beverage, Infor.