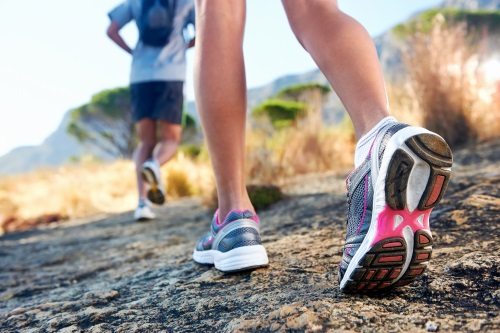 Once the preserve of athletes and bodybuilders, many of the UK's fitness lovers are using sports nutrition products.
Some 27% of UK respondents use sports nutrition products, rising to 39% of respondents who exercise more than once a week, according to a Mintel report.
Overall, UK's young men show the strongest use of sports nutrition products, with 61% of men aged 16-34 saying they use these products.
High usage among this group comes at a time when many men are following bulky exercise regimes.
Some 35% of men aged 16-34 say they exercise four times a week or more, compared to 26% of women of the same age.
Meanwhile, 40% of women aged 16-34 use sports nutrition products.
Mintel research reveals that there has been a surge in usage of protein powders among young women.
While 7% of women aged 16-24 used protein powders for drink in 2015, this has more than doubled in 2017 to 18%.
Currently, the top three sports nutrition products used by the consumers are protein bars (11%), protein powders for a drink (10%) and energy bars (9%).
"A new ideal appears to be rising that sidelines the waiflike figures common among many fashion models in favour of athletic and toned – or even highly muscular – physiques, widely known as 'strong is the new skinny'," says research analyst Anita Winther.
"It also helps to explain, in particular, the increase in popularity of protein powders among young women."
However, while usage remains strong, as many as 63% of users admit that it is difficult to tell whether a sports nutrition product is benefitting them.
Meanwhile, 72% of users would like to see an industry-wide certification that ensures quality of ingredients.
Mintel research finds that consumers' current scrutiny of food and drink extends to sports nutrition.
Some 64% of those who eat or drink sports nutrition products say that they always read the ingredients list before buying a new product and 46% of users avoid sports nutrition products with sugar.
"Looking to the future, there is a high level of ingredient scrutiny among sports nutrition users, highlighting the need for brands to be transparent about what goes into their products," says Winther.
Furthermore, there is a strong usage of high-protein food and drink.
Some 29% of consumers have eaten or drunk high-protein food or drink products in 2017, with 45% of respondents believing it is important to increase protein intake when exercising regularly.
In addition, 28% of respondents say that products with added protein are a good alternative to eating foods naturally high in protein.
Despite the popularity of these products, 48% of respondents believe there is no need for extra protein in a balanced diet.