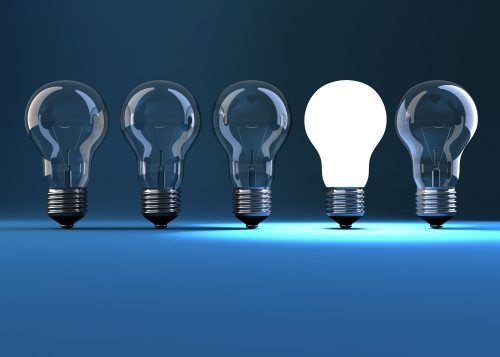 A team of researchers applies the use of light and other technologies to better the world's health care, food safety, and biosecurity systems.
Yong Chen is leading a multidisciplinary team based in Purdue's Discovery Park to explore new ways to use photonics science and technologies for such applications..
He is a Purdue University professor of physics and astronomy and electrical and computer engineering and the director of the Purdue Quantum Center.
Photonics is the science and technology of generating, controlling, and detecting photons, which are particles of light.
Photons are often used to create artificial light in phone screens, LED lights and X-rays.
The team will apply photonics science and technology into everyday life by targeting applications related to food safety and biosecurity.
Their innovations may also help general health care by providing technologies that can diagnose diseases easier and faster than ever before.
In addition, photonics science and technologies could have other, broader applications, such as border security to detect explosives, and energy, which can improve the efficiency of solar cells.
His proposal aims to develop a multidisciplinary approach to create photonics-based pathogen sensors that can work with food and fluid samples to bridge the gap between university-scale research and real-world deployment, offering enhanced performance at lower cost.
"There's a lot of impact we can have on disease detection through photonics-based pathogen sensors and global collaboration," said Michael Ladisch, distinguished professor of agricultural and biological engineering.
Challenges with the current practice of pathogen sensors are the amount of time equipped to produce the results and inaccuracy.
The team will approach these challenges by focusing on the technical and the holistic approaches.
Purdue's Big Idea Challenge, which was launched by Discovery Park, provides initial funding and resources to teams made up of Purdue students and faculty who conduct interdisciplinary research on global challenges and life-changing innovations.
Story by Carolina Meraz, Purdue University