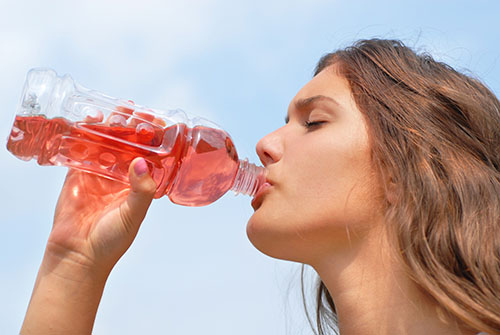 Solabia-Algatech Nutrition launches a microencapsulated, cold water-dispersible powder containing 2.5% natural astaxanthin for dietary supplement and beverages.
Extracted from Haematococcus pluvialis microalgae by supercritical carbon dioxide, the powder completely and easily disperses in cold water in seconds.
The new formulation is suitable for ready-to-mix supplements, drinks, and suspensions, including sport drinks and better-for-you beverages.
"Astaxanthin, a natural powerful carotenoid, is highly soluble in oil, so incorporating astaxanthin into water-based liquid applications used to be more challenging," says CEO Doron Safrai.
"We engage a proprietary encapsulation production process that enables the astaxanthin to be easily disperses in water, as well as keeping the stability of the carotenoid."
"The new formulation can help nutritional product producers develop a complete line of products based on AstaPure, with multiple positionings and across several categories."
The AstaPure cold water-dispersible (CWD) powder is highly stable compared to other astaxanthin powders on the market.
AstaPure boasts a high concentration of astaxanthin – more than 95% of total carotenoids.
Solabia-Algatech Nutrition's proprietary technology enables the cultivation of microalgae in a completely enclosed, environmentally friendly system, fully controlled and exposed to the natural sunlight of the Arava desert which stimulates the microalgae to produce high levels of astaxanthin.