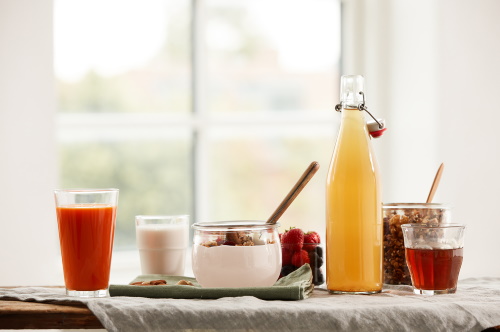 DuPont Nutrition & Biosciences has released Holdbac YM Vege, the latest addition to its line of cultures that extends shelf-life and secures the quality of products by holding off yeast and mold spoilage without use of synthetic preservatives.
The ingredient is applicable to plant-based, fermented foods and beverages.
"The industry has seen enormous growth for fermented plant-based products in recent years, driven by higher numbers of flexitarian, vegetarian or vegan consumers around the world," said Eve Martinet-Bareau, global product manager, cultures for plant-based fermented food and beverages.
"These shifts in diets are driven by a number of factors, including a search for improved health that comes with a plant-based diet, ethical choices toward foods with lower environmental impact and which are deemed better for animal welfare, and switching to dairy alternatives for lactose-intolerant consumers."
This ingredient also offers customers the ability to make a significant difference in terms of environmental and social impact through reduced food waste and plant-based alternatives.
DuPont has estimated that if 5% of the global yogurt market is replaced with plant-based alternatives made with Danisco Vege and Holdbac YM Vege cultures, the carbon dioxide emission saving would theoretically be as high as 3,000,000 tons annually.
This would be roughly equivalent to 1,700,000 EU-based cars off the roads.
"This culture supports at least three – SDG 3 (Good Health and Well-being), SDG 12 (Responsible Production and Consumption) and SDG 13 (Climate Action)," said Mikkel Thrane, global sustainability lead for DuPont Nutrition & Biosciences.