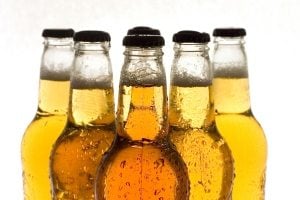 Food Standards Australia New Zealand (FSANZ) is calling for public comment on the proposed design and implementation of a mandatory pregnancy warning label for packaged alcoholic beverages.
CEO Mark Booth said the draft warning label reflects a significant amount of work and research carried out by FSANZ over the last year.
"The draft warning label features a pictogram and a statement to alert women to the risks of drinking alcohol during pregnancy as well as to raise awareness in the broader community," Booth said.
"The design process involved a review of existing evidence on the design of warning labels, including features that attract consumer attention."
"We also undertook consumer testing of the warning statement, specifically targeting women of child-bearing age in Australia and New Zealand to provide input."
He added that the labels are intended to become a mandatory requirement on all packaged alcoholic beverages containing more than 1.15% alcohol by volume to promote the health and safety of unborn children through pregnancy.
The agency will be accepting comments until October 27, 2019.