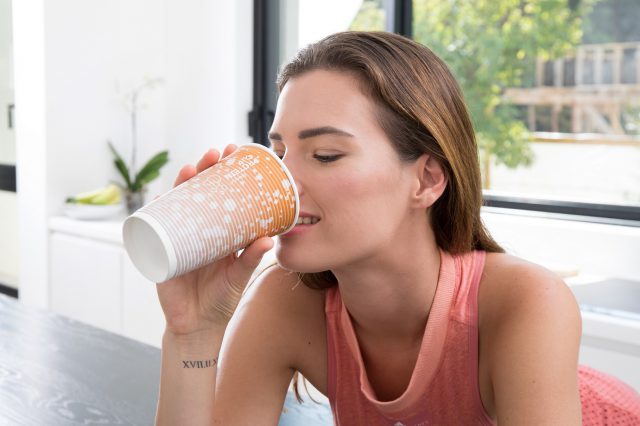 Matok V'Kal launches Fit4style Protein Cup, a hot protein beverage for post-workout in three flavors: salted caramel, vanilla, and coffee.
The vegan protein shake provides 21 g of protein and amino acids in a lactose-free and soy-free beverage.
Typically, proteins are dispersible in cold water and can coagulate when heated.
With the technical advance of a new formulation, it is finally possible to have a piping hot drink that is rich in protein.
Beverages are an easy and convenient way to provide the body with the protein it needs after a workout.
Fit4style Protein Cup is the second product for sport nutrition launched by the company in 2019.
Fit4style Energy Spray, a mint-flavored, 6-calorie shot designed to provide an extra energy kick for consumers during sport activity was launched in the same year.
It can help boost one's stamina for up to 75 minutes during high-endurance workouts and sports activities, without caffeine or other stimulants.
Fit4style Protein Cup comes in a disposable cup that includes the protein mixture, a stirrer, and a cap.
To prepare a drink, consumers need to remove the aluminum seal, add hot water, stir, and enjoy without a shaker and clean-up.
Each cup packs 21 g of vegetable protein, including 4 g of branch-chain amino acids (BCAA, including 2.7g L-leucine, essential to the process of building muscle protein tissue after a workout).