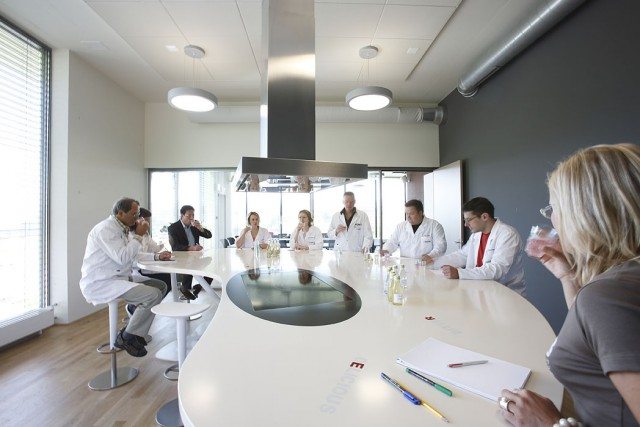 Frutarom Health BU has launched the EFLA HyperPure natural ingredients in response to new regulations by the European Union to prevent polycyclic aromatic hydrocarbons (PAHs) and other contaminants in food supplements.
The high levels of PAHs found in certain food supplements containing, or derived from, botanical ingredients, has led to the establishment of maximum levels for PAHs in these products to provide high level of human health protection.
Food News International asks Dr Matthias H. Kreuter, Global CSO Frutarom BU Health more about the technology behind the new product range and its value proposition for food and beverage manufacturers.
FNI: What are the challenges to removing contaminants such as pesticides and PAHs in natural ingredients?
Dr Kreuter: The main challenge is to not remove desired and active components for the extracts, as this result in products with potentially lower efficacy.
It can even change the profile of the components significantly to an extent that the product does not reflect the original plant.
There are techniques available today that remove contaminants, such as supercritical carbon dioxide, activated charcoal and hexane.
However, they are non-selective processes that can cause the loss of active ingredients and be harmful to the environment or pose a risk of toxicity.
There is no selective discrimination in supercritical carbon dioxide and activated charcoal processes, which leads to the loss of active ingredients.
With halogenated hydrocarbons and hexane processes, both are toxic, harmful to environment and highly flammable.
FNI: How does EFLA HyperPure remove unwanted contaminants?
Dr Kreuter: It is a decontamination procedure for the production of herbal extracts.
The principle of the invention is based on the fact that contaminants in plants, such as pesticide residues, polychlorinated carcinogenic biphenyls, heterocylclic carcinogenic amines and polyaromatic aromatic compounds, are very often lipophilic (fat-liking).
HyperPure separates these lipophilic compounds from liquid extracts in three steps:
1. Mixing the liquid herbal extract with traces of micronized lipoids,
2. Lipophilic contaminants are 'captured' in the lipoids, and
3. Separating the lipoids and the botanical extract.
EFLA botanical extracts are developed with the philosophy that nature knows best and that extracts are most efficient when their composition is similar to the plant they are derived from.
The activity profile of the herbal extracts is a synergistic combination between various desirable elements:
• Effectors or key active substances, and
• Co-effectors, which are the modifying substances that complement the effectors and improve their effectiveness.
However the original herbs may also include non-desirables substances like pesticide residues, contaminants and pollutants.
The EFLAHyperPure patented technology selectively targets these undesirable substances and efficiently removes them to leave only the safe, stable and soluble phyto-active ingredients.
It also eliminates toxic and undesired contaminants, while removing waxes and lipoids, which the plant produces naturally on the surface of their upperground and underground parts to prevent loss of humidity and to protect from sun and rain.
These waxes and lipoids have no therapeutic value and can reduce the dissolution properties of a plant extract since they are also being extracted, in a lesser degree when using water as solvent, and in a great extend when using organic solvents.
Due to the nature of standard manufacturing processes, the powder particles of the extract get coated with such waxes, leading to a decreased solubility in the digestive system and thus potentially reduced efficacy.
The HyperPure extracts have superior solubility, dissolution speed, quantity of dissolved material, better availability and improved efficacy compared to standard extracts.
There is also better predictability with respect to bioavailability, since each time the same amount will be absorbed from the body.