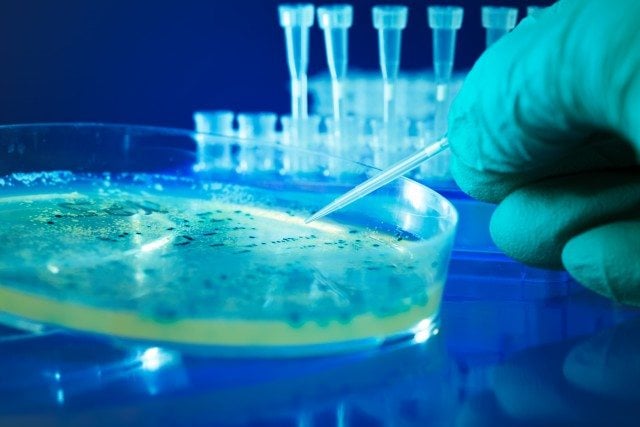 Purdue University food safety researchers have developed a number of patented available technologies through the Office of Technology Commercialization that could provide more secure, safe food handling, processing and consuming.
Arun Bhunia, professor of food science, developed a laser sensor that can identify Salmonella bacteria grown from food samples about three times faster than conventional detection methods.
Michael Ladisch, distinguished professor of agricultural and biological engineering, developed a device that concentrates foodborne salmonella and other pathogens faster than conventional methods, providing a potential new tool for speedier detection.
Kevin Keener, professor of food science, developed a method to reduce food pathogens and decrease spoilage in fresh or raw food.
Bruce Applegate, associate professor of food science, developed a method to immobilize and kill targeted bacteria like E. coli by attaching active bacteriophages to the surface of a polymer.
Bhunia, Ladisch and Applegate are investigators in Purdue's Center for Food Safety Engineering in the College of Agriculture.
Lisa Mauer, professor of food sciences, is director of the center.
Story by Cynthia Sequin from the Purdue Research Foundation.