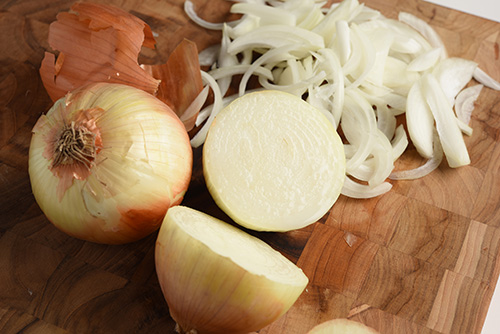 BASF's vegetable seeds business developed a tearless onion variety, called Sunions, that has now been launched at supermarkets in France, Germany, Italy, and United Kingdom.
The yellow onion variety is a result of more than three decades of conventional breeding efforts.
While onions usually become more pungent while being stored, this variety becomes milder and sweeter over time.
Pilot sales of Sunions started in Italy in December 2021 and in the UK and France in January 2022.
In and Germany, it will hit supermarket shelves from February 2022.
It was launched in the U.S. and Canada in 2017 and in Spain in 2020.
The fresh onions will be marketed by trading partners under the brand name Sunions.
Grown from a seed variety from the Nunhems portfolio, Sunions have been introduced to the market in collaboration with value chain partners, with BASF providing the seeds, growing recommendations, quality assurance and connecting the chain partners from 'farm to fork'.
The use of the brand name is part of the cooperation agreement.
In this pilot phase, Sunions are only delivered to a reduced number of stores inside a limited number of supermarket chains in France, Germany, Italy and United Kingdom.
"If the pilot projects reveal success with consumers, distribution will be extended next season", says says Bilgehan Suer, regional crop lead at vegetable seeds and project leader for Sunions Europe.
"What countries will be considered next depends on local interest from consumers and the available supply options."