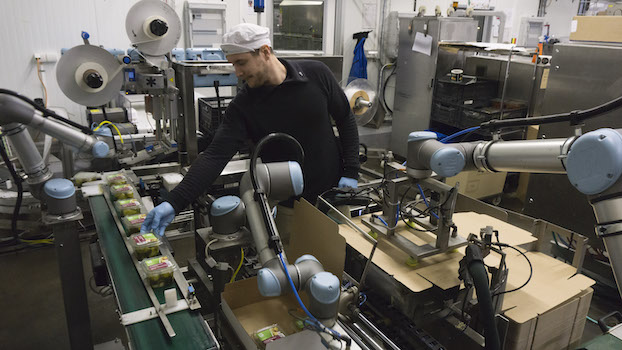 The COVID-19 pandemic has hit the world with more than just a healthcare winter.
It is also impacting thousands of businesses worldwide with closures and bankruptcies, with millions of job casualties and mounting.
Businesses worldwide are scurrying to adapt, reinvent, and claw on for survival.
Governments worldwide are compelling citizens to "work from home (WFH)" if their jobs allow, or simply stay home and sit out the pandemic if their jobs cannot function from home.
The food industry is especially critical, with manufacturers having to wrestle with production flexibility, food safety requirements, waste reduction, throughput, as well as trying to keep employees healthy.
It is also the kind of industry that employees cannot work from home, as with many other critical infrastructures and manufacturing concerns.
In Thailand, the government has issued an Emergency Decree with a state of emergency, closing places with high potential risk of infection, banning gatherings, locking down some non-essential businesses.
The department of industrial works has also asked for cooperation from all factories to conduct scheduled temperature checks, hand washing and facial masks for employees, and maintaining the hygiene of the work environments.
Workers are to keep a minimum distance of 1 m apart to prevent contact touching or spreading germs through droplets.
To avoid contact and interaction, factories need to control the number of participants to prevent overcrowding and keep activities as short as possible.
Keeping hygiene in place for employees and work environments are mandatory steps to reduce contamination and infection rates.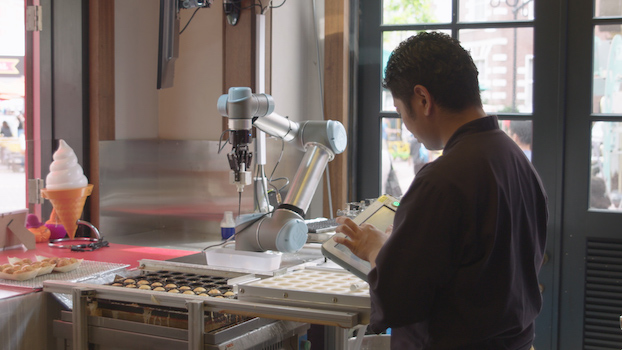 Challenges
As the pandemic worsens, manufacturers start to feel the impact.
When one employee is tested positive for COVID-19, the factory has to shut down, and workers are quarantined.
The repercussions do not stop there.
When such news reach the public through the media, consumers lose faith in the manufacturer even as it faces prolonged downtime and loss of revenue, potentially resulting in layoffs and closure.
To curb the effects of COVID-19, executives of food manufacturers stepped up their measures to contest the current and ongoing situation.
Common measures include periodic cleaning of the workplace, increased disinfection systems, as well as staff screening systems.
Even though production machinery plays a huge role in factories, human operators remain the key enablers of production.
While mitigating procedures and processes tend to increase production costs and lower throughput, they ensure continued production.
To bridge the gap with mitigating measures in place, and juggling throughput and employee health, robots have surfaced to make continued production not only possible, but safer and more efficient.
Cobots – the post COVID-19 solution for food industries?
Collaborative robots, or cobots, have proven successful in the food industry.
Specifically designed to work alongside with humans, Cobots are user-friendly, easy to set up, and safe to use.
No matter how complex a specific manufacturing process may be, these cobots can be easily integrated into existing applications – regardless of production type or size.
In fact, cobots have proven to be effective in handling dirty, dull and dangerous activities, relieving humans of repetitive, high-risk and injury-prone tasks.
Cobots have helped to keep work satisfaction high, while maximising operator abilities and talents to perform higher qualitative tasks.
To help the food industry maintain high levels of food safety, cobot manufacturers have developed robot designs which are able to withstand frequent washdowns and are easy to clean and disinfect.
Human negligence and mishandling of food and raw materials can be minimised, with cobots taking over particular contamination-prone processes and steps.
Such cobots would provide a convenient and dependable solution to resolve these issues after the outbreak of COVID-19, especially since cobots do not require social distancing when working alongside factory workers.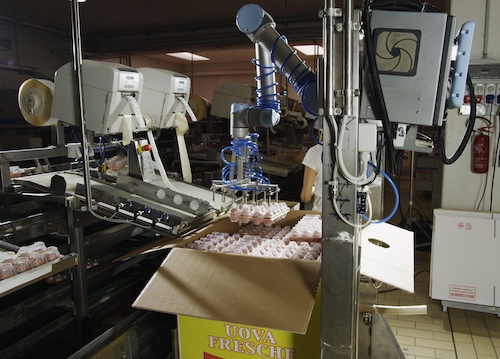 Myth or reality: Robots replace humans
Productivity is the key to manufacturing throughput, where cobots and human operators work in tandem.
Cobots are consistent 'workers', and are able to operate non-stop.
Relegating repetitive and tedious tasks such as packing to robots would be ideal, since they can always be powered up and ready to work.
Traditional industrial robots, while capable production machines, lack the inherent design capabilities to interact with humans.
They are often thought of negatively when it comes to labour and human resources, often cited as the key reason why human employees are displaced in increasingly automated factories.
This was no myth.
The emergence of cobots revolutionized the dynamics between humans and automation.
Cobots become synergistic 'partners' to human operators.
Cobots are equally adept at repeatable and dependable performance as with traditional industrial robots, while being safe and easy to work with alongside their human compatriots, requiring much less space than their larger robot cousins.
At the same time, there are particular production steps that only humans do well, such as making fine and nuanced spatial decisions as environments change, accurately distinguishing shapes of natural produce such as food, since robots of any kind tend to identify objects as patterns, unlike our much more sophisticated discernment of the world around us.
Hence, the marriage of cobots with human operators at the production shopfloor is perfect.
The 'new normal'
Living in the "new normal" as this COVID-19 pandemic unravels, humans have had to adapt, learn, and re-learn.
Manufacturers are also finding their way shakily forward with agile processes and systems to meet such new frontiers towards a new stable and sustainable production, as restrictions are incrementally loosened around the world.
Automation through robots, especially cobots, in the food industry is steadily garnering recognition.
Manufacturers already face production pressures and a myriad number of liabilities both within and beyond their compounds.
Cobots are compelling complementary tools that are easy to install, deploy, re-deploy, learn, and use.
The best-designed cobots are also capable of being programed even without complex programing knowledge, relying simply on a human operator physically guiding a cobot's motion path, and then committing that to the cobot's memory, with minor tweaks later on.
Cobots have limitless potential and flexibility on a food production shopfloor, as the cobots can be deployed permanently for particular processes, while some can be mobilised for sporadic and urgent tasks that require immediate reprogramming without much expertise.
Looking ahead
With the adoption of cobots, factory managers need to evaluate their workflow and processes to identify tasks that are ideal for cobots alongside human operators.
The road to robotic automation is just begun.
There are much more exciting developments now and farther ahead, and robots, especially cobots will become mainstream in diverse industries, even in consumer-facing settings.
Article by Thammasorn Rungtiwakornkit, Country Manager for Southeast Asia, Universal Robots