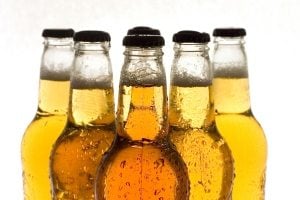 Angel Yeast has signed a global license agreement with Renaissance BioScience Corp. to exclusively manufacture and supply the Renaissance novel, patent-protected yeast portfolio for the wine, cider and craft beer industries worldwide, starting in Q4/2017.
"Over the past four years, Renaissance has developed and successfully commercialized a range of world-class yeast strains for wine and cider, and we are excited to become their exclusive manufacturing and distribution partner going forward for these successful products," said Wu Zhaohui, VP of Angel Yeast.
"Importantly, Angel will be the exclusive global partner with Renaissance to introduce an exciting new line of premium beer yeast for the rapidly growing global craft beer industry."
Renaissance's hydrogen sulfide-preventing wine, cider and craft beer yeasts have generated significant commercial interest in Europe, Asia, North and South America, Africa and Australia/New Zealand.
All Renaissance yeasts are patent-protected and were developed using classical non-GMO techniques.
Under the agreement, Renaissance will work with Angel to fully commercialize the existing wine, cider and craft beer yeast portfolio, and bring new and exciting strains to the market in the coming years.