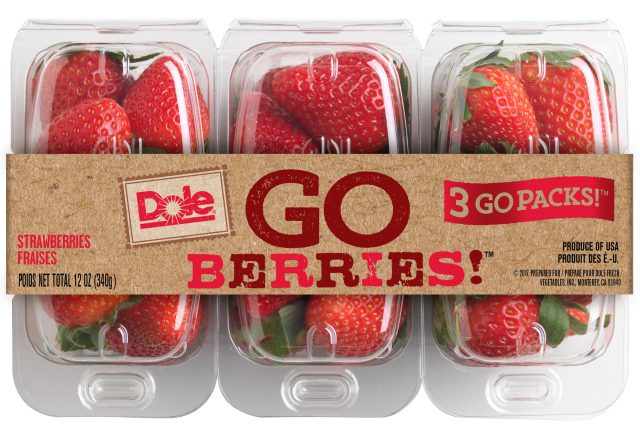 Dole GO Berries!, which utilizes Sonoco's packaging, was awarded Best New Packaging as part of the Produce Innovation Awards at United Fresh 2017, an expo dedicated to innovation in produce and fresh foods.
The berries are packaged in three packs of snack-sized containers that offer snap, rinse and go convenience.
The ventilated packaging promotes increased airflow around the berries, aiding cooling and improves freshness, while also making rinsing easy for consumers.
The plastic packaging is made with 70% recycled PET without adhesive labels, improving recyclability, and the paper sleeve is SFI-certified.
Dole recently announced that the line will expand to blueberries later this summer.
Dole GO Berries! was one of 46 United Fresh Produce Association Innovation Award finalists displayed at the United Fresh Conference June 14-15, in Chicago, US.
Attendees voted to determine the winners in five categories.