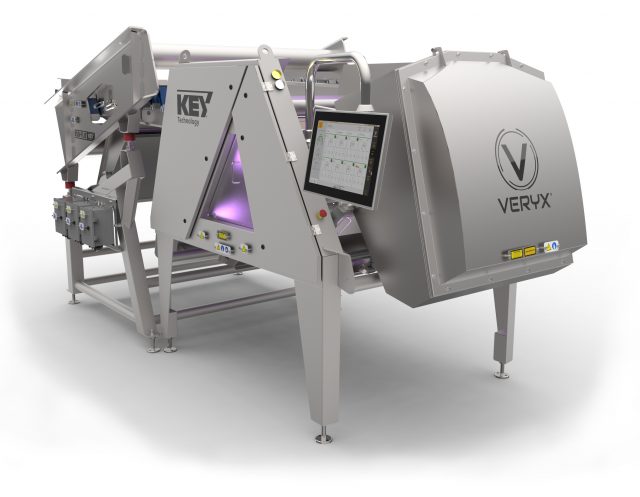 Key Technology releases digital sorter Veryx C70 for low- to mid-capacity production lines.
The Veryx sorters maximize the accuracy of defect and foreign material removal and/or product grading based on objects' color, size, shape and/or structural properties.
This helps food processors achieve their product quality specifications while virtually eliminating false rejects to increase yields.
Veryx C70 sorts line capacities ranging from less than 1 mt up to 5 mt of products per hour.
Its 700-mm wide inspection zone is more than 10% wider than other sorters in its size category, for higher throughput and better singulation of product to improve sorting accuracy.
Veryx C70 sorts free-flowing foods such as nuts, dried fruit and individual quick freezing products including fruit, vegetables and seafood.
It can be configured for wet and frozen potato strips and specialty potato products, fresh and frozen fruits and vegetables, leafy greens, potato chips, snack foods and confections.
Chute-fed Veryx sorters feature Key's patented Chycane chute, a concave-shaped slide that stabilizes product as it enters the inspection and ejection zones to produce a consistent trajectory that improves sorting accuracy.
The systems include specialized infeed and collection shakers designed specifically for each application to maximize sorting performance.