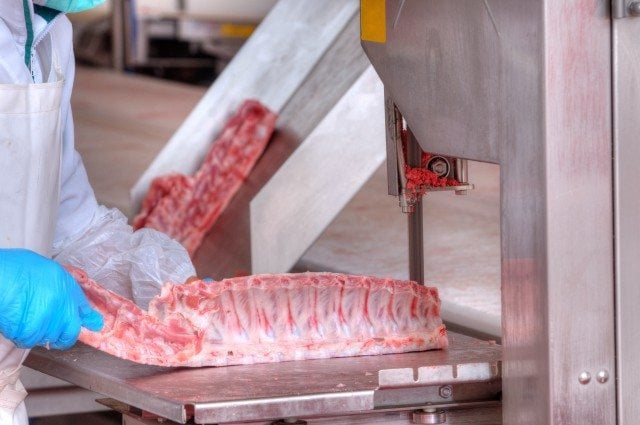 Fraud has a financial cost, undermines customer and consumer confidence, and in the most serious cases, can damage consumers' health and well-being.
Fraud is harmful, often in a gradual or subtle way.
Fraudsters work hard to ensure fraud remains unknown, reacting to controls by inventing new types of frauds.
The worst and costliest frauds are elusive and difficult to detect.
The number of potential issues is practically unlimited.
Once one type of fraud is addressed other vulnerabilities may be exploited.
Food and beverage (F&B) businesses identifying and addressing their fraud vulnerability should remember that fraud is not solely a technical issue. It is a human-behavioral issue and as such requires a specific type of response.
Countering food fraud
The modern strategic approach to counter fraud focuses on improving fraud resilience (UK government accepted measure of protection against fraud).
This aims to pre-empt rather than react to specific frauds after they have occurred.
Recent developments suggest that the UK F&B industry's approach is evolving as it adopts the principles of good practice in countering fraud.
Fraud and the F&B sector
It is well documented that fraud is an issue for the food and drink industry.
The contamination of the European beef supply chain with undeclared horsemeat, uncovered in 2013, is the most high-profile incident to have occurred in the UK in recent years.
Despite the minimal, if any, risk to human health, the incident captured public imagination as it laid bare the complexity of the European beef supply chain.
It also highlighted the practical challenges of ensuring product integrity across each point in the chain.
Since the 2013 horsemeat incident, the F&B industry's response to assessing and managing fraud has changed.
There has been a steady evolution, from relying primarily on testing and audit to a greater emphasis on comprehensive steps to strengthen organizations' fraud resilience.
There is a general acceptance that it is no longer enough to simply react to known fraud risks.
An effective and comprehensive counter fraud strategy needs to be proactive and based on reliable evidence about the nature and scale of all fraud risks facing an organization.
It is insufficient to focus solely on known fraud issues related to products or ingredients.
Industry collaboration
In 2016 a project was undertaken to develop a guide to counter fraud good practice for the industry.
The project was led by Eoghan Daly of national tax, audit and advisory firm Crowe Clark Whitehill and project partners – the UK's National Food Crime Unit, the Scottish Food Crime and Incidents Unit, the Intellectual Property Office, the University of Portsmouth's Centre for Counter Fraud Studies, and the Chartered Institute of Environmental Health.
The project included a series of interviews with individuals from F&B businesses across the food processing, manufacturing, retail and catering/hospitality sectors.
In total, the businesses consulted had a combined turnover of £137 billion (US$170.91 billion) in 2015, and employed more than 1.4 million people.
The interviewees typically held senior positions in food safety and quality teams with titles including group technical director, head of product risk, or similar.
Several conversations also included finance directors, operations directors and procurement directors.
The conversations aim to discuss the businesses' current approach to addressing fraud, and to explore how counter fraud good practice could be applied.
Themes that emerged from the discussions include the following:
• There is often more of a focus on fraud detection compared to fraud prevention.
• Contracts are often signed without thorough 'fit and proper' checks on suppliers' credentials and backgrounds.
• Many interviewees considered, that the audits F&B businesses are subject to do not add much value.
They are generally tolerated as inevitable and considered unlikely to identify anything of material value pertaining to fraud.
• Respondents perceive that it is increasingly common for mandate fraud, long/short firm fraud, and European Distribution Fraud to occur.
• There is a lack of concrete data on the financial cost of fraud to organizations and the sector.
• Reporting on counter fraud usually relates to actions rather than outcomes.
Respondents interviewed typically report on efforts to address fraud (such as number of tests/test results) rather than the extent to which those efforts reduce fraud (such as the reduction in the financial cost of fraud).
The information collected was used to prepare a guide to counter fraud good practice for the industry.
The resulting Guide to Counter Fraud Good Practice for the Food and Drink Industry is made available for download.
Story by Eoghan Daly, manager of forensic and counter fraud services of Crowe Clark Whitehill.