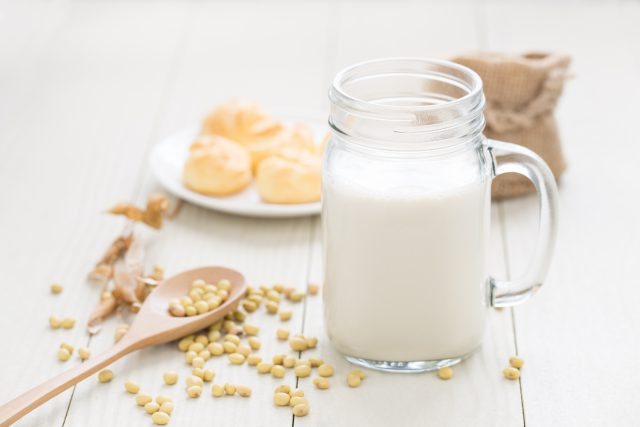 BASF unveiled the prototype of a plant sterol enriched soy milk beverage used for an intervention study funded by the Newtrition Asia Research Grant at Food Ingredients China 2017 held in Shanghai last month.
At the event, BASF also showcases a range of relevant nutritional solutions, addressing Chinese consumers' fast-evolving health needs.
According to the World Health Organisation, in 2012, cardiovascular diseases (CVD) were responsible for 45% of deaths in China and are expected to increase by 50% by 2030, given the country's rapidly aging population.
To address this growing health concern in China, Dr. Yu Huan Ling, Associate Professor of Capital Medical University, conducted an intervention study on the use of plant sterols to reduce CVD risk factors. Supported by the Newtrition Asia Research Grant, the study recruited 170 men and women (aged 55 – 65) with mild to moderately high cholesterol.
Respondents were given either 2 g of plant sterols in 30 g of soy milk or a placebo.
After daily intake for six months, respondents in the group supplemented with plant sterols observed a significant reduction in total cholesterol by 9.3% and Low Density Lipoprotein (LDL)-cholesterol by 11.4% without any effects on HDL-cholesterol.
Some of the launch-ready prototypes that were showcased at FIC included:
– Hearty Soy Milk Powder Drink: high-efficacy soy powder supplemented with plant sterols that has been proven to lower LDL-cholesterol by up to 15%, this is reflecting the product used in the study;
– High eicosapentaenoic acid (EPA) Omega-3 Fish Oil Capsules for Seniors: two mini capsules make it easier for the elderly to adhere to their supplement regime and deliver 500 mg EPA and 200 mg docosahexaenoic acid (DHA) for heart, joint, brain and eye protection;
– High DHA Omega-3 Fish Oil Capsules for Maternal Health: 150 mg EPA and 500 mg of DHA delivered through two mini capsules to support mother and baby during nutritionally crucial months;
– Eye Bright Beverage with lutein ester to improve eye health by reducing the effects of damaging blue light from prolonged exposure to digital devices;
– Shape Perfect Bar: granola bar fortified with conjugated linoleic acid for an on-the-go, healthy treat while increasing lean body mass; and
– Go DHA Yogurt: everyday lifestyle treat for brain, heart, joint and eye health.