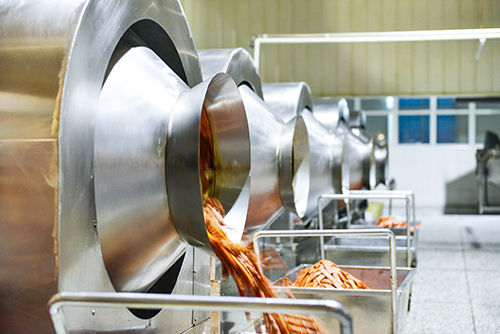 Trustana, a Singapore-based B2B platform of verifiable food traders, signed a Memorandum of Understanding today with five leading food suppliers from Chongqing, under the China-Singapore (Chongqing) Agriculture Export Enablement Project created by the office of the Singapore-Chongqing Connectivity Initiative (CCI).
The partnership aims to provide food and beverage companies in China and Singapore with better access to import and export markets, so that they can internationalize and grow their businesses.
Signed at the sixth annual Joint Implementation Committee (JIC) meeting for the CCI, the partnership reflects the growing relationship between ASEAN and Western China over the past five years.
Since the end of 2020, the platform has more than 2,000 suppliers and buyers and more than 20,000 monthly visits.
Rebecca Xing, General Manager and Head of Product, Trustana tells Food News International more on the partnership and where it will bring the business to.
FNI: How did the MoU come about?
Xing: Trustana is constantly looking for additional high-quality suppliers to bring onto its B2B trade platform.
We seek to bring the best of the best products to our buyers and verify each supplier who comes onboard so buyers can purchase with confidence.
We identified China as a key growth market for our supplier network as there is a massive pre-existing supplier base with a unique and extensive variety of food products, and which require additional business verification to access international markets.
Simultaneously, we identified an increasing consumer demand for 'mala' in Singapore and Southeast Asia, noting a 200% growth in demand over the past three years from Google search queries.
Based on Google search volume, we also observed a monthly average of 10,000 searches on the different kinds of 'mala' products available in the market.
Given the limited existing variety of 'mala' products within the region, Trustana was well-positioned to help buyers expand their product offerings and capitalize on this demand.
The opportunity came when we were introduced by Enterprise Singapore (ESG) to the office of the China-Singapore (Chongqing) Demonstration Initiative on Strategic Connectivity (CCI).
The CCI worked closely with us to identify top 'mala' suppliers in Chongqing, China, who were looking to expand their sales network.
With Chongqing being the birthplace of the 'mala' flavor, we assessed the suppliers based on their expertise in 'mala' specialty foods, product quality and manufacturing capabilities.
This resulted in the MoUs with five leading 'mala' suppliers looking to grow internationally.
These suppliers offer a high degree of flexibility and willingness to tailor their product offerings to different markets, resulting in better products and prices for international buyers.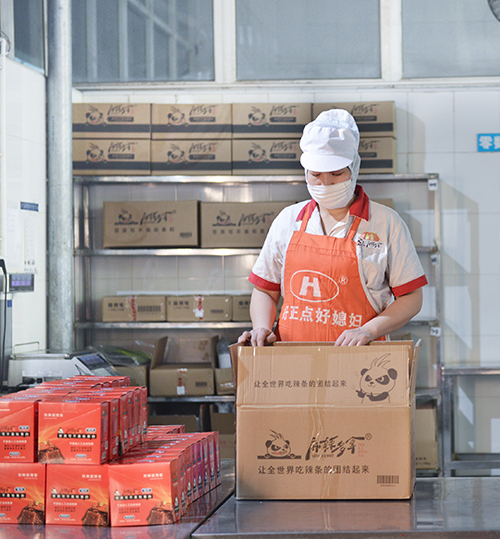 FNI: How were the five food suppliers from Chongqing selected?
Xing: The five food suppliers were selected based on their forte in 'mala' specialty foods, product quality and manufacturing capabilities.
Each is known to be reputable, established businesses who have experienced tremendous domestic success in China.
Collectively, they provide a variety of 'mala' food products, such as hotpot, specialty snacks, seasonings, and instant food.
For example, Chongqing Haoxifu Food is a leading enterprise in the Chongqing food industry, specializing in spicy food for the past 23 years.
It has unique seasoning formulas and various technological patents supported by their quality control processes.
Separately, Chongqing Jiaowang Agricultural Development has an efficient manufacturing processes and is a high- tech environmental protection enterprise with in-house research and development, production, and sales centers.
Together, each of the suppliers bring their unique take on the 'mala' flavor facilitated by their in- house manufacturing capabilities, enabling Trustana to enhance the selection of 'mala' offerings in Singapore and beyond.
FNI: Is there a reciprocal gesture for Singapore suppliers to sell to China?
Xing: Trustana is designed to connect trusted trade partners and support them through their end-to-end trade journey.
Every region has a unique set of strengths when it comes to flavors and tastes, and we aim to enable multi-directional trade across different regions, starting from Asia-Pacific and subsequently expanding globally.
As such, we support Singaporean-based suppliers who are seeking to expand to Southeast Asia, especially Malaysia and Thailand, as well as China.
We provide suppliers with access to market research and insights tailored for them by our network of experts, providing them with useful perspectives on the latest food trends.
We may also run tests for suppliers in their target markets to better evaluate consumer demand for their products.
These insights enable suppliers to better plan their overseas growth strategy with timely, local intelligence to which they otherwise would not have access.
FNI: How are suppliers verified by Trustana?
Xing: To be listed on Trustana, suppliers must meet the following criteria:
● Provide documentation to prove that the company exists, is in good legal standing, and is financially stable,
● Have at least one food-related certification accepted by global standards, such as HACCP, ISO9001 or ISO22000,
● Meet local requirements; products are not prohibited for export from supplier's country, and import in target buyer's market, and
● Pass factory audit done by a third-party service provider.
VIP suppliers (selected based on an invite-only system) must meet the following additional criteria:
● Domestically successful companies with a gross merchandising value that is more than 10 million annually,
● Trade in Trustana's priority product categories, and
● Proven sales records in Trustana's priority product categories (either domestically or
Internationally.
FNI: How was the product sales on Trustana pre-Covid-19, during and now? What were the drivers for these observations?
Xing: Traditionally, to source for credible suppliers, buyers attended trade shows and organized trips to manufacturing factories to conduct inspections.
This is no longer applicable since covid-19 begun, catalyzing trends in online exploration, research, and sourcing within the B2B trade industry.
Trustana was launched in late 2020, just in time to help enable the shift to accelerated digitization.
Since its launch, our buyer base has been growing 20% month-over-month.
FNI: There are other websites offering food products, including major supermarket brands. How is Trustana doing amid competition?
Xing: Trustana differentiates itself by not just being a trade marketplace, but by enabling an end-to-end trade journey by curating and matching buyers, suppliers, and trade-related service providers.
We facilitate:
● Research on market trends and consumer demand,
● Shortlisting and auditing of suppliers, ensuring they are reputable and maintain a good track record, and
● Managing export documentation, consolidating shipments, and clearing export/import customs.
In addition, Trustana is built using Affinidi, an open and interoperable technology which enables the creation of portable digital identities.
These verifiable credentials are sharable with the permission of the credential owners, verifying relevant information including business registration, trade history, manufacturing, and product certifications.
Business information can thus be shared amongst global traders in a safe and secure manner.