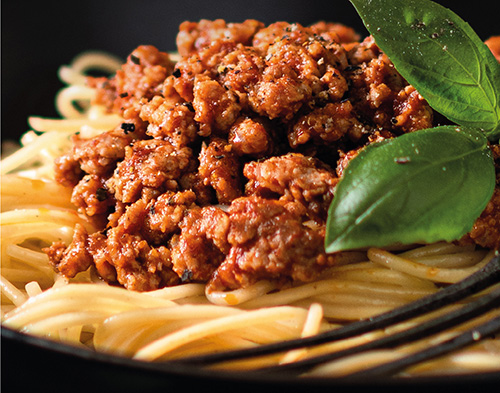 Plant & Bean, a developer and manufacturer of plant-based food products, has announced that it is set to open Europe's largest plant-based meat production facility in the UK.
The new factory will enable efficient product manufacture and distribution across Europe, helping brands to meet fast-growing demand for plant-based meat.
Located in Boston, Lincolnshire, the 263,000 sqm site, will have a planned initial capacity of 55,000 tons, and will provide sub-scale companies, larger international brands and retailers with a fully-certified European manufacturing platform to help them meet growing demand for plant-based meat products and accelerate international expansion.
The company plans to replicate the new UK site with production facilities in the USA next year, and Asia in 2022.
Edwin Bark is CEO of Plant & Bean and was formerly European MD at Nestlé's plant-based food division tells Food News International more on the plant-based food market and the company's expansion plans beyond Europe in this interview.
FNI: What are your views on the market demand for plant-based meat in Europe?
Bark: They will undoubtedly continue to grow.
If we assume the current market size in Europe is around €1.4 billion (US$1.71 billion) in value, it is not exaggerated to assume that it will at least double in the next five years, but several analysts talk about a market size of tens of billions in 2030.
As a developer and manufacturer of plant-based food products for many global brands and leading retailers, we're striving to help repair what we believe is a broken food system.
It is already acknowledged that our current meat farming and consumption habits are completely unsustainable for a global population that will hit 10 billion by 2050.
We believe that by designing tasty and healthy plant-based meats and making them accessible to everyone, we can improve global health, the biodiversity of the planet and animal welfare, thereby making a sustained positive impact on the world we live in.
FNI: How do they help the company make the decision to open the facility in the country?
Bark: Obviously, a lot.
Our vision is to make plant-based meat accessible to everyone by building scale and focusing on innovation.
The UK has a long history of excellent food manufacturing companies and Boston specifically is well situated in the heart of the UK's farmland with access to the port, which is well connected to the port of Rotterdam in the Netherlands.
Importantly, the new Boston facility is just one part of a two-pronged approach to remove the barriers that restrict more widespread adoption of plant-based meat.
Right now, there is an issue both in price (in comparison to animal meat) and quality (insofar as texture, taste and nutritional value).
It is known that many consumers are unwilling to pay more for plant-based alternatives, so the cost needs to come down.
For our brand and retailer customers, large-scale production is acknowledged as essential to removing the cost barrier that prevents consumers from buying plant-based meat products.
Our new facility provides these companies with a fully-certified European manufacturing platform on which to produce locally at much higher volume – and in turn drive costs down.
We're also making huge strides through our UK-based R&D facility to move the needle in terms of quality.
Our team is actively engaged in investigating many different elements – among them, binding systems, characterization of ingredients and textures, nutritional profiles, flavor systems, color systems and process technology.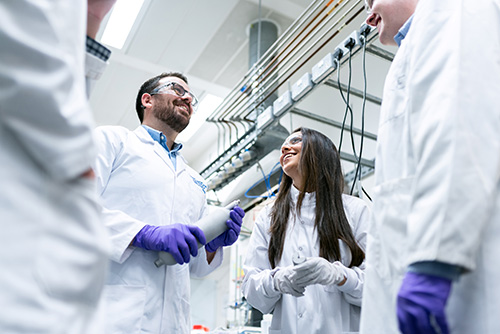 FNI: What products will the facility be producing? What are the product volumes that you will be looking at?
Bark: In essence, the types of products that you would find in the plant-based meat section of a large supermarket such as bacon, meatballs, burgers and sausages.
Our investment plan foresees to build a total capacity in Boston of more than 55.000 tons annually.
FNI: There are plans for similar facilities in the US and Asia. How different will the product offerings be for these facilities? What would be the deciding factors?
Bark: That's correct – we have plans to establish a facility in South America, too.
Our overall objective is to establish an industry-first, global, plant-based meat manufacturing platform – a multi-regional version of the UK model.
By creating a global and local footprint for manufacturing, we will be able to deliver the scale needed to help international brands accelerate demand for plant-based meat.
The size and the set-up of the facilities will likely be similar, but the portfolio of products will differ according to the culinary culture of the region and the availability of ingredients/preferred sources of protein.
That is partly why we are working with several partners via our expanding ecosystem of collaborative innovation – something I believe that is unique to our proposition.
This network comprises leading global research institutions in the Wageningen University & Research from the Netherlands, the Singapore Institute of Technology and shortly a leading university in the US, as well as food-tech companies like Griffith Foods and Givaudan.
Crucially, this gives us access to a large pool of global food technologists and plant scientists with whom we are working on optimizing protein extraction from different sources, as well as exploring new processing technologies.
Through these ongoing projects with our strategic partners, we also well placed to better understand local and regional differences and enable customers to make the change from animal proteins to plant-based food as easy and familiar as possible.
FNI: What will the selection criteria for the locations of the facility in US and Asia? Why?
Bark: Although plans are ongoing, it is likely that we will look for the best possible facility, that is close to a good food-ecosystem and infrastructure, including access to qualified labor.
We are looking at China (a stand-alone market) and Thailand with its excellent food manufacturing infrastructure, to serve the markets of Southeast Asia.
There is no doubt that the market for plant-based food will accelerate in the coming years, since the population is very large, but also since the mindset for plant-based food has always existed.
FNI: How has the Covid-19 pandemic affected your current and future plans? Why?
Bark: What it has done is really only accelerate consumer awareness around food safety and quality and the need to change old habits that are now unsustainable.
This accelerates the penetration and frequency of use in the plant-based category and urges us to further our efforts for delicious, nutritious and sustainable products.
They have to be appealing and inspiring.