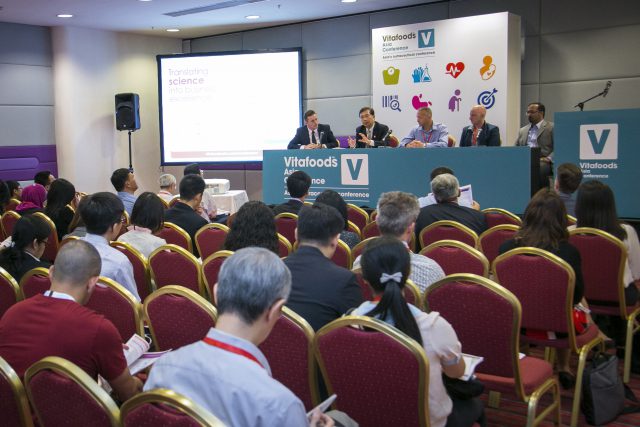 Vitafoods Asia will hold a conference consisting of masterclasses, the Digestive Health & Microbiome Summit and presentations from September 5-6, 2017 in Singapore.
The Vitafoods Asia Conference 2017 will present a panel of industry experts from countries such as Australia, Germany, Sweden, Thailand, The Netherlands, and the US in four masterclasses and the full day summit.
Organizations presenting at the event include Euromonitor, Japanese Society of Anti-Ageing Nutrition, Lifesciences Asia Pacific Network (LAN), National University of Singapore, National Yang-Ming University, Newcastle University International Singapore, Singapore Institute for Clinical Sciences and Clinical Nutrition Research Centre at A*STAR, and the U.S. Food and Drug Administration.
The masterclasses include:
• Marketing strategies masterclass,
• Focus on China: Market access masterclass,
• Market trends and consumer insights masterclass, and
• Regulation and ingredient registration masterclass.
The Summit, produced with the support of the International Probiotics Association, will cover topics such as the latest research and development and innovation within Asia's digestive health market, new product development, gut microbiota, probiotics and prebiotics, and GI health.
The show will be introducing for the first time two presentation theatres covering open innovation, personalized nutrition, new technology as well as new exhibitor hour segments for product and innovation showcase.
Separately, the Vitafoods Asia Life Stages Theatre will focus on the specific nutrition requirements needed throughout the stages of a person's life.
It will also include sessions focusing on regulatory guidance and marketing strategies useful to the various life stages.
The Life Stages Theatre will feature three themes – infant and maternal health, adult health, and healthy ageing.