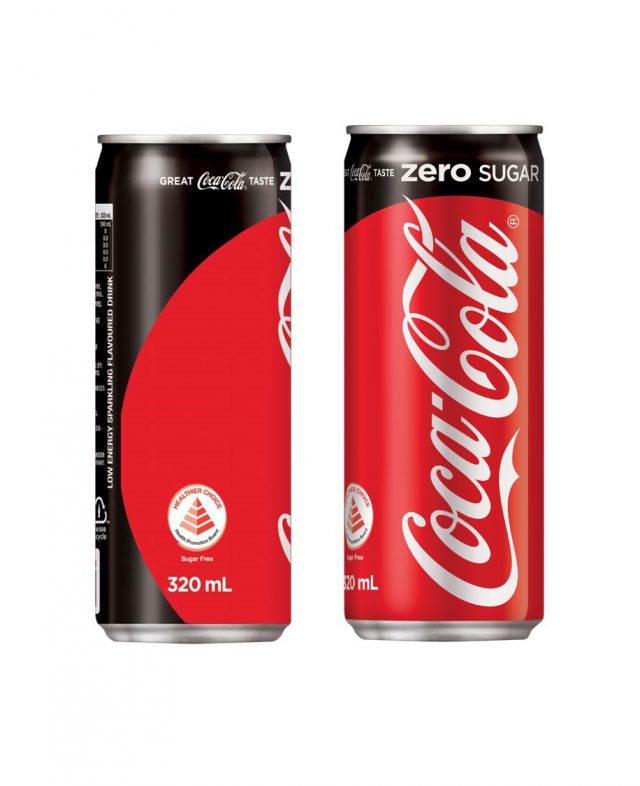 Coca-Cola has launched its global 'One Brand' strategy in Singapore with new packaging graphics.
The new packaging, which uses the iconic Red Disc, will unify Coca-Cola Classic, Coca-Cola Zero and Coca-Cola Light under one design.
The company also launched Coca-Cola Zero Sugar, a new and improved sugar-free Coca-Cola, which will replace Coca-Cola Zero.
The new recipe reportedly tastes even more like the original Coca-Cola, but without sugar.
Over the years, consumer tastes, preferences and lifestyles have changed.
The company launched Diet Coke, which was later renamed Coca-Cola Light, in Singapore in 1985 and Coca-Cola Zero in 2008, as no sugar and calorie alternatives of Coca-Cola, each with their own identity.
The company is now introducing a new 'One Brand' strategy to help make choice easier and simpler.
"The big change now is to do something simpler. With 'One Brand', our new strategy is to place all variants under the umbrella Coca-Cola brand and give customers a choice of the Coca-Cola that suits their taste, lifestyle and diet," said Ahmed Yehia, country manager of Coca-Cola Singapore, Malaysia and Brunei.
Under the One Brand approach, the company will also enhance the presence, visibility and accessibility of the no-sugar Coca-Cola variants in the marketplace.
At an outlet, the consumer will always find a no-sugar variant next to Coca-Cola Classic.
In addition, all sugar-free variants will always participate in any promotion applied to Coca-Cola Classic.
The new packaging and the new Coca-Cola Zero Sugar will be available in-store from May onwards.