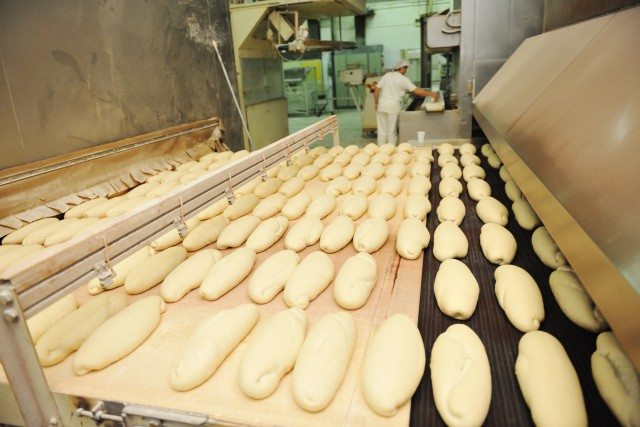 Frozen bakery goods company Specialty Bakery has deployed technology company NetSuite to run its entire core business including sales, purchasing, order management, supply chain execution, manufacturing, warehouse management and financials.
With NetSuite, Specialty Bakery opened a 225,000 square-foot commercial bakery in Indianapolis, Indiana, where employees use shop floor mobile devices for real-time access to inventory, order and shipping data for better quality control and execution.
Launched as a green-field project in 2013 by innovators from the commercial baking industry, Specialty Bakery planned to invest in top-quality baking equipment, personnel and information technology (IT) infrastructure as it grows its business in the food service and retail in-store bakery industries.
After evaluating competing SAP and Microsoft Dynamics NAV (Navision) solutions, Specialty Bakery selected NetSuite based on its rapid implementation time, customization capability with the lowest total cost of ownership (TCO) and deep batch manufacturing functionality.
This helps the company to gain process automation for optimal efficiency, quality control tracking and scalability to expand the business as new customers come onboard—all with a user-friendly interface and functionality.
With NetSuite, Specialty Bakery is better able to:
– Run more profitably from order-to-cash and procure-to-pay through build-to-ship, helping the business achieve overall operational excellence, take control of supply chain processes and improve business value, while reducing operating costs and IT overhead.
– Scale its system for high production volumes, helping it to supply frozen dough for sandwich rolls, flatbreads and cookies to one of the largest quick-serve restaurant chains in North America.
– Provide batch management through enhanced bills of material, product routings, recipe instruction, material control and quality compliance.
– Support first in, first out (FIFO) management to help ensure freshness in food service production.
– Manage advanced materials including lot controlled raw, individual and bulk ingredients.
– Manage the production lifecycle and data capture from barcode scanning devices and tablets in real-time.
– Minimize volatility and variance to help ensure consistent and cost-effective production of premium frozen bakery products that meet exacting customer specifications.