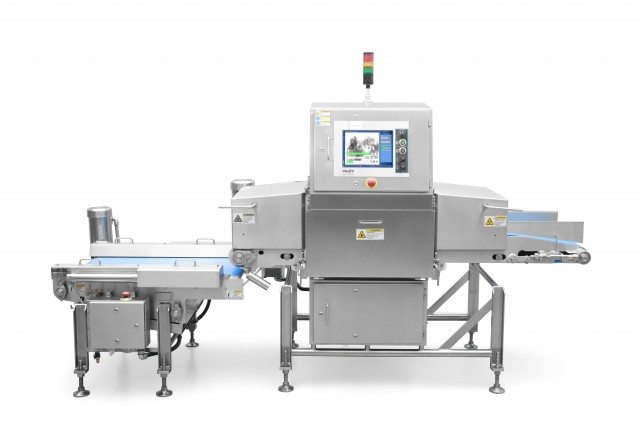 Inline inspection company Eagle Product Inspection (Eagle) exhibits for the first time at the International Production and Processing Exhibition (IPPE) this month in Georgia, US.
The market demand for high-throughput, efficient inspection systems is increasing due to the number of producers and processors protecting themselves against contaminant–related product recalls.
In addition, demand for technologies that feature data repositories that support traceability and validation of safety plans is bolstered by robust food safety regulations in the US and overseas.
At the show, it will present machines such as the Eagle RMI3 Series for contaminant detection in unpacked bulk, open crate and carton applications, with systems operating within harsh wash-down environments at speeds of up to 37 m per minute (120 FPM).
Using Dual Energy X-Ray Absorptiometry (DEXA) technology, Eagle's range of fat analysis systems enable slaughterhouses and meat processors to inspect 100% of throughput inline and in real-time – providing fat analysis within +/- 1CL.
Eagle's FA3/M can for example provide inline fat measurement and contaminant detection unwrapped meat conveyed in plastic crates, frozen or tempered meat blocks and fresh, chilled, frozen and hot-boned loose bulk.