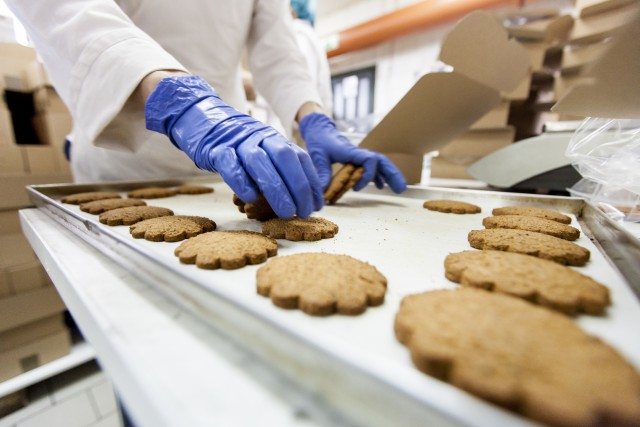 The US Food and Drug Administration said partially hydrogenated oils (PHOs), the primary dietary source of artificial trans fat in processed foods, are not 'generally recognized as safe' or GRAS for use in human food. Food manufacturers will have three years to remove PHOs from products.
"The FDA's action on this major source of artificial trans fat demonstrates the agency's commitment to the heart
"This action is expected to reduce coronary heart disease and prevent thousands of fatal heart attacks every year," said acting commissioner Stephen Ostroff.
This determination will significantly reduce the use of PHOs, the major source of artificial trans fats, in the food supply.
In 2013, the FDA made a tentative determination that PHOs could no longer be considered GRAS and is finalizing that determination after considering public comments.
Since 2006, manufacturers have been required to include trans fat content information on the Nutrition Facts label of foods.
Between 2003 and 2012, the FDA estimates that consumer trans fat consumption decreased about 78% and that the labeling rule and industry reformulation of foods were key factors in informing healthier consumer choices and reducing trans fat in foods. While trans fat intake has significantly decreased, the current intake remains a public health concern.
The Institute of Medicine recommends that consumption of trans fat be as low as possible while consuming a nutritionally-adequate diet.
"Studies show that diet and nutrition play a key role in preventing chronic health problems, such as cardiovascular disease and today's action goes hand in hand with other FDA initiatives to improve the health of Americans, including updating the nutrition facts label," said Susan Mayne, director of the FDA's Center for Food Safety and Applied Nutrition.
"This determination is based on extensive research into the effects of PHOs, as well as input from all stakeholders received during the public comment period."
The FDA has set a compliance period of three years.
This will allow companies to either reformulate products without PHOs and/or petition the FDA to permit specific uses of PHOs.
Following the compliance period, no PHOs can be added to human food unless they are otherwise approved by the FDA.
The authority encourages consumers seeking to reduce trans fat intake to check a food's ingredient list for partially hydrogenated oils to determine whether or not a product contains PHOs.
Currently, foods are allowed to be labeled as having 0 grams trans fat if they contain less than 0.5 grams of trans fat per serving, including PHOs, the primary dietary source of artificial trans fat in processed foods.
Many companies have already been working to remove PHOs from processed foods and the FDA anticipates that many may eliminate them ahead of the three-year compliance date.