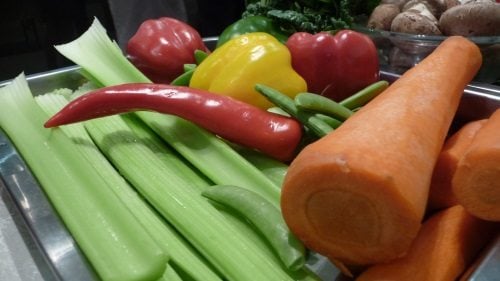 A recent Canadean UK survey of 2,000 adults found that one in four (26%) consumers lack awareness of the link between poor nutritional intake and how it leads to malnutrition.
The company says that this shows that vast numbers of the adult population are not educated or aware of malnutrition or its causes.
Another Canadean survey revealed that 27% of consumers never or rarely eat at least five portions of fruit and vegetables a day, highlighting that even the simplest of nutritional guidance such as the 'five a day' is not being adhered to.
Furthermore, 8% of consumers reveal that they are not aware of what food is healthy versus what is unhealthy – a worrying statistic for the UK's nutritional health.
Alongside a lack of knowledge around the topic of malnutrition, many consumers believe that eating healthy comes at a price they simply cannot afford.
About 40% of consumers believe that grocery prices are rising at a rate of at least 10% per year.
"Despite the growing media attention surrounding malnutrition, consumers remain very cost conscious in light of recent hard economic times," says analyst Kirsty Nolan.
"Consumers have proudly adopted the principles of being savvy shoppers and are always on the look-out for a bargain. Indeed 43% of consumers say that in 2013 they took greater advantage of promotions and price drops – which can have an impact on balanced and nutritional diets."
Education as a solution
The annual cost of malnutrition, estimated at £13 billion (US$21.54 billion) a year by charity organization Age Concern.
This is an issue that the government and organisations across the UK will have to battle.
"Education on how to eat healthily on a budget will be essential in proactively preventing this problem among our younger generations. Both parents and children need to be aware of the importance of healthy eating and the consequences that result from an unhealthy diet," says Nolan.