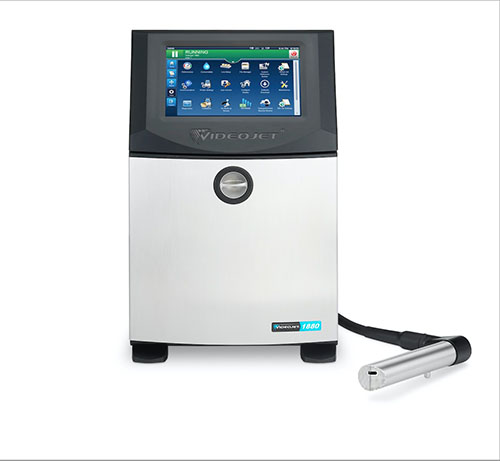 Videojet Technologies has launched Videojet 1880 CIJ printer for users to prevent manufacturing downtime using advanced digitally-enabled technology to deliver performance.
The unit features MAXIMiZE diagnostics platform that monitors printer health and performance patterns and helps operators to easily identify if a fault is likely to occur.
Advance alerts prevent expensive downtime so users can plan maintenance and changeovers according to their production schedule.
If an issue does occur, VideojetConnect Remote Service helps operators react and recover faster with real-time notifications and instant visibility to printer data.
Rapid Recover, included standard as part of VideojetConnect Remote Service, uses advanced automated troubleshooting to quickly diagnose a fault and recommend action to either repair or swap with a spare so that production is resumed within 20 minutes.
There are simple onboard 'How-To' videos provide operator instruction for basic tasks while Videojet CIJ experts are available on-demand for immediate remote assistance.
Customer-granted remote access can allow a Videojet technician to remotely adjust configuration settings so you don't have to wait for a service visit.
The Videojet 1880 helps to ensure the correct, high-quality code is applied every time by preventing human errors with code management, line integration capabilities, and features.
It has a sensor that enables the printer to detect ink build up in the printhead and subsequently notifies the operator to potential code quality issues.
Then, with the push of a button, the operator can activate the new auto-rinse feature to remove ink build-up within 90 seconds.
The unit makes printhead cleaning easier, faster, and more consistent so that ink build-up – the main cause of code clipping – is virtually eliminated.