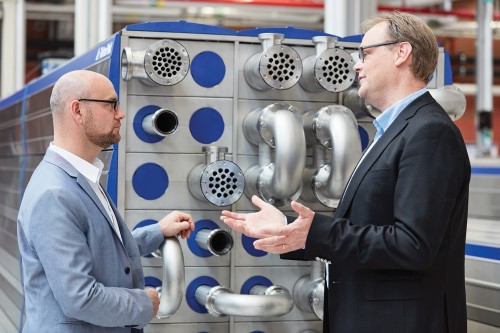 The Tetra Pak tubular heat exchanger equipment​ has received the EHEDG certification,​ meeting new standards.
Tubular heat exchangers are used for the heating and cooling of liquid food, so they are safe for consumption.
They form the most critical component in a processing line as it is the hottest part during heat treatment and where fouling is most likely to occur.
EHEDG promotes safe food by improving hygienic engineering and design in all aspects of food manufacturing.
In 2018, Tetra Pak initiated component testing with EHEDG.
Following the initial tests, the company made modifications to develop a new seal with a super-hygienic design and shape, which uses material approved according to US FDA and EU harmonised rules.
Subsequent tests were completed in 2019, and in 2020 the Tetra Pak tubular heat exchanger became the first in the industry to receive the EHEDG certification.
Tubular heat exchangers are used to process liquid dairy products, beverages, and infant formula as well as many other food applications.
The frame, tubes and other component parts of the heat exchanger are assembled to allow for easy dismantling and rebuilding.
This makes it possible to customise the heat exchanger for different recipes, capacities, and to run different products.
More than 27,000 Tetra Pak heat exchangers are installed around the world.​