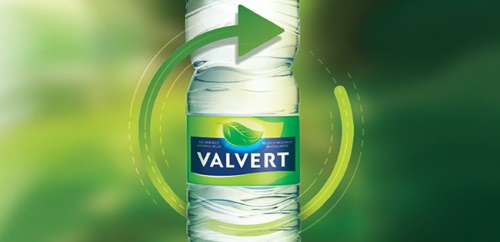 Valvert launches its new bottle made from recycled PET (rPET), the first natural mineral water brand in Belgium to do so.
This innovation highlights Nestlé's commitment to have the rPET content in its bottles to 35% worldwide, and to 50% in Belgium, by 2025.
The bottle is another milestone in Valvert's journey towards sustainability.
Nestlé is already working in partnership with local farmers and communities to protect the Valvert natural mineral water source around its bottling facility in Etalle.
The bottle has been made available in retail stores in July 2019 in Belgium and Luxembourg.
Old bottles were used to produce the new bottle, and no new virgin PET needs to be created.
Valvert secured a reliable supply of the high-quality, food grade rPET that is required for bottled water.
This will allow not only the launch of the 100% rPET bottle of 150cl, but also a 50% rPET bottle of 50cl at the same time.
The goal is to have the 50cl bottle also made entirely of rPET by the end of 2019.