Kerry expands its Regional Development and Application Centre that is also designated as the first Centre of Excellence for Meat in Bangpoo, Thailand.
Paul Potter, strategic customer and project consultant, Kerry Thailand tells Food News International why the move and plans for boosting the local food and beverage (F&B) industry with its offering and services.
FNI: How was Thailand a viable business choice for the company?
Potter: Consumer tastes in the region including Thailand are rapidly changing due to the growing middle-class population and increased overseas travel.
As the Southeast Asian markets open up to international flavors, this presents a huge opportunity for Kerry to work with international and local food and beverage (F&B) brands to innovate and develop new products at speed to market.
There are significant opportunities for Kerry to develop differentiated products and solutions for the retail and foodservice channels including convenience stores, coffee chains, quick service and fast food restaurants and street food truck.
FNI: How would the Centre beef Thailand's meat producing and processing industry?
Potter: To help customers keep pace with the technically challenging and fast-changing meat markets, Kerry has designated its Regional Development and Application Centre in Bangpoo, Thailand as a Centre of Excellence for Meat – its first in the Asia Pacific, Middle East and Africa (APMEA) region.
The Centre will help customers through all stages of meat development – from ideation to application and manufacturing.
With a fully-equipped kitchen and application lab, Kerry can partner with customers to develop seasonings, marinades, coatings, stabilizers, emulsifiers and complete premixes that deliver unique taste, tenderness and juiciness, whilst improving texture and shelf-life for different protein types.
During the meat development stage, the Centre has pilot scale equipment which allows value-added meat, poultry and seafood to be tested as they are being developed.
There are also experienced food scientists and technologists working alongside sensory scientists to test finished meat products, ensuring products are commercially viable.
With an adjacent blending plant, the Centre can also scale up newly developed products very quickly to give customers first-mover advantage.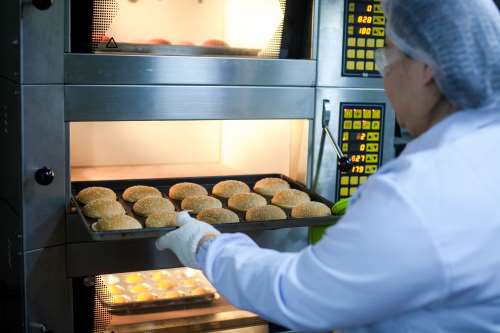 FNI: What would be the challenges the Centre would need to address with the local meat processors to thrive in the market?
Potter: With recent food scares in the region, consumers are looking out for meat, poultry and seafood products from trustable and authentic sources.
As a result, there has been a rise in clean labelling, which is an indication of end-to-end transparency in all aspects of value-added meat development from ingredients to sourcing and production.
Yet, to produce marinades, glazes and seasonings that meet clean label requirements without impacting the meat functionality and taste can be a challenge.
FNI: What are the solutions to these challenges?
Potter: Tapping into Kerry's expertise in cooking methods such as smoke and grill, the Centre introduces Clean Smoke technology, for F&B brands to experiment with using smoke condensate to add a signature taste and smoke profile to meat, vegetables, dessert and even beverages.
Smoke is becoming a more appealing choice of flavoring agent as it is a highly versatile technology that delivers taste, color and functionality, allowing consumers to experience a deeper flavor.
Preservation properties of smoke technology also help to protect the meat from bacteria and pathogens, allowing manufacturers to develop E-number-free solutions for meat.