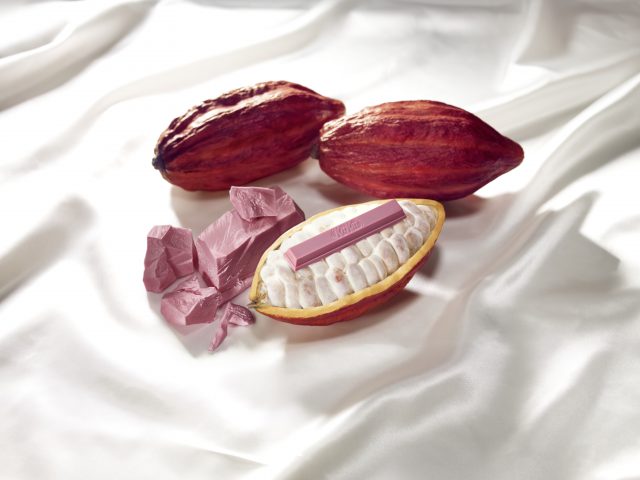 Nestlé Japan launches the Ruby chocolate version of its KitKat brand in Japan, South Korea and online.
The brand is reportedly the first to offer this fourth type of chocolate – next to Dark, Milk and White – to consumers, just five months after Ruby chocolate was introduced.
Ruby chocolate was created by Barry Callebaut, and the KitKat Chocolatory Sublime Ruby' will be available from Friday, January 19, 2018.
Since the announcement in Shanghai on September 5, 2017, Ruby chocolate has been attracting strong interest from chocolate connoisseurs throughout the world.
The Ruby chocolate used by Kitkat has a berry-fruity taste and characteristic color.
Ruby chocolate is made from the Ruby cocoa bean.
No berries, berry flavor nor color are added.
The bean has a specific set of attributes, which Barry Callebaut took years to unlock through an innovative process.