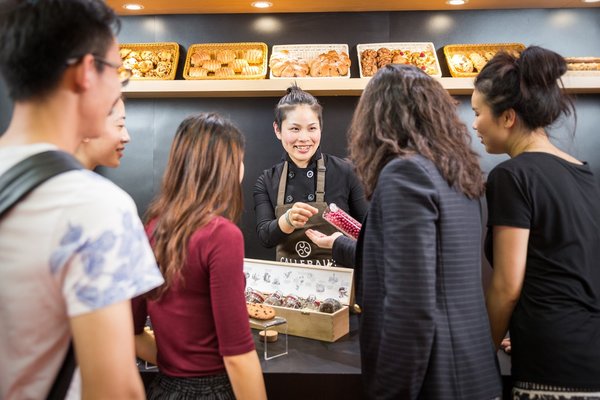 The Barry Callebaut Group in China celebrates the 10th anniversary of its US$20 million chocolate factory in China.
The company has experienced double-digit growth in China over the last three years.
"Although chocolate consumption in China is still only about 100 g per capita, consumers are becoming more and more sophisticated and educated on all things chocolate," says Asia Pacific President Ben De Schryver.
"This trend fuels our excitement about the future of chocolate in China which we believe has the potential to become one of the biggest chocolate markets in the world."
To mark the 10-year anniversary in China, the company will hold its annual Gourmet Pastry Chefs event of June 2018 in Shanghai — the 7th such gathering and the first time in Asia Pacific.
More than 45 chefs from over 20 different countries are expected to come together and to present some of their best innovations in partnership with the chocolate and confectionery industry in China.
Since the start of its Suzhou factory, the company made several further investments in China in the last 10 years, including:
– An additional production line for white chocolate, research lab, pilot plant, building a highly skilled workforce and an environmental-friendly facility.
– A new Chocolate Academy center in Shanghai, China where it has trained more than 3,000 professionals, enabling them to harness their skills and to learn more about the latest trends and innovations in chocolate.
Meanwhile, the Callebaut brand of chocolates is sold online at e-commerce sites including Tmall.
The company's online sales doubled in the last 12 months.
The company has also created a digital marketing platform on China's leading social media channel WeChat which caters to a broad community of chefs and chocolatiers across the country, and enables these chefs to upgrade their skills and to network with other professionals.