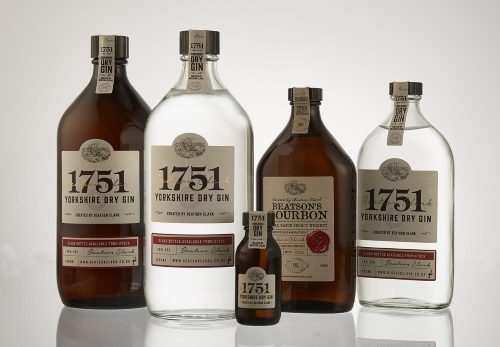 Originally designed as pharmaceutical containers for medicines and tonics, Beatson Clark's apothecary range of bottles are giving craft spirits brand a distinctive, retro appearance.
BrewDog was among the first to use the pharmaceutical bottles for its LoneWolf gin.
They chose Beatson Clark's 500ml Sloping Shoulder Flat bottle for the prototype gin they launched in April.
"Our pharmaceutical bottles are proving a popular alternative to the usual shapes on the market, and they look fantastic – very distinctive and appealing," said Charlotte Taylor, Marketing Manager at Beatson Clark.
"Customers can even have these bottles embossed with their own name, logo or design, and the resulting bottle will still cost much less than a bespoke container that we've designed for them."
"We've noticed a trend recently for brands to choose bottles and jars that were originally designed for something else – ready-mixed cocktails in a food jar, for example, or tomato passsata in a beer bottle."
"This latest move by spirits brands using pharmaceutical bottles is just the latest expression of that trend, and it's one that can be extremely effective."