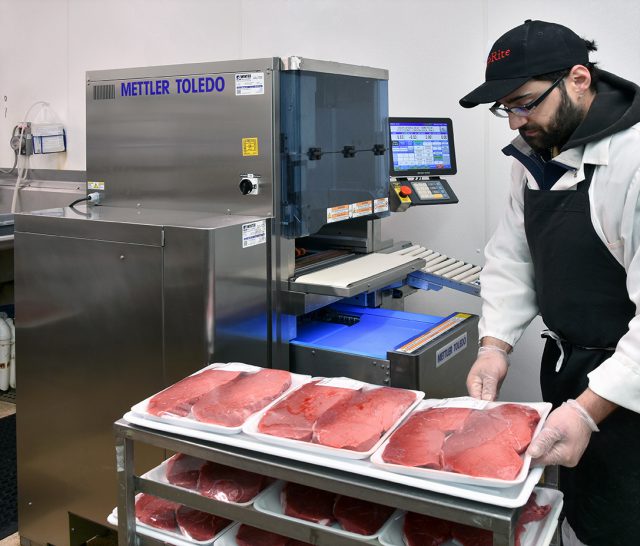 US supermarket group Glass Gardens ShopRite in 2016 installed Mettler Toledo 880 Auto Wrappers in four of its stores, resulting in more than 1.5 million meat packages being weighed and wrapped as of May 2017.
The family-owned group of supermarkets operating under the Wakefern banner in the densely populated and highly competitive Northeastern corridor.
The company was founded 80 years ago when two Glass brothers started a small produce business.
In 1955, the brothers opened their first store, and today operate eleven ShopRite stores under the umbrella of Wakefern – a member-owned cooperative with 335 supermarkets in a nine-state area stretching from New England to the Mid-Atlantic states.
Operators have observed advantages since the installation that include ergonomic benefits, noise reduction, reduced manpower needs, space savings, a tighter and more professional looking wrap, and less time spent on film roll replacement, clean-up, and repackaging.
On-screen tutorials guide novice users through the various processes, while the 880's tactile keyboard, internal memory and visual display enable quicker, more reliable shifts when changing stock.
The operators are able to customize labels and pinpointing their location on the packages.
With clear, visual and easy-to-understand instructions, operators have been able to take care of every situation themselves during the six months post-installation.