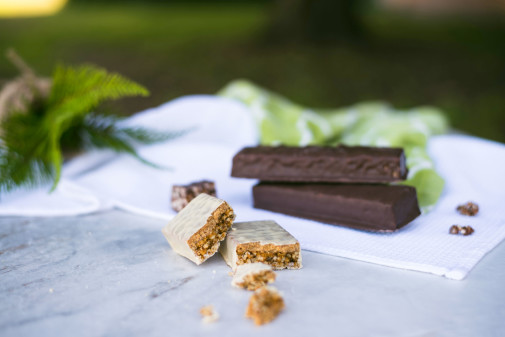 Arla Foods Ingredients has developed Nutrilac PB-8420, a whey protein that ensures protein bars retain an indulgent cohesive (chewy) texture for 12 months or more in ambient storage conditions.
The all-natural ingredient is derived from cows' milk – helping to keep the recipe simple and facilitating clean and clear labels.
The company has created a 28%-protein apple and coconut protein bar concept for sports nutrition applications.
The bar will be unveiled at IFT17 Food Expo in Las Vegas (June 26-28, 2017).
It will also feature the:
– Clean and clear protein water – formulated with Lacprodan DI-9213, a natural whey protein isolate that is neutral in taste and easily absorbed into the body.
Containing up to 8.5% protein, this ready-to-drink crystal clear beverage concept is a non-viscous, refreshing drink for post-exercise recovery.
A serving of 360 ml would qualify for a number of FDA nutrition content and health claims such as sugar free and low energy.
– Protein-enriched chocolate cookie – made with Nutrilac YO-8075, a whey protein ingredient that delivers a crunchy texture and excellent taste.
This all-natural cookie concept delivers 20% protein per 100g as a better-for-you treat.
Despite the high protein content, this cookie solution offers easy dough handling and straightforward implementation in production facilities.