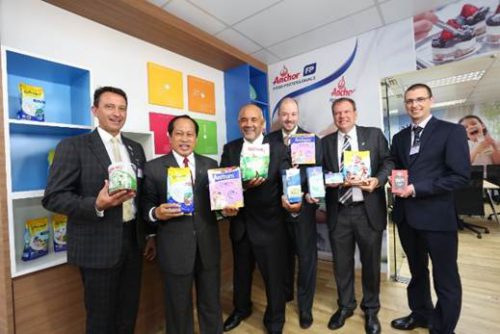 Fonterra has reopened the doors to its milk powder manufacturing plant in Malaysia following a NZ$7 million (US$4.85 million) investment to boost manufacturing efficiencies.
The upgrade will allow the plant to blend and pack around 30,000 mt of milk powder products a year – that is one billion serves of dairy.
MD of Fonterra Brands Malaysia and Singapore, Jose Miguel Porraz Lando, said the improved facility means Fonterra is better placed than ever to meet the growing demand for dairy in Malaysia and 13 countries in Southeast Asia and the Middle East where the site exports its dairy products.
"Demand for dairy nutrition is growing fast across the region driven by the rising middle class and huge populations," he said.
Today, Fonterra has more than 700 staff across two manufacturing sites, a corporate office and a global shared services center in Malaysia, and is behind well-loved dairy nutrition brands such as Anlene, Anmum (Materna, Lacta and Essential), Fernleaf and Anchor.