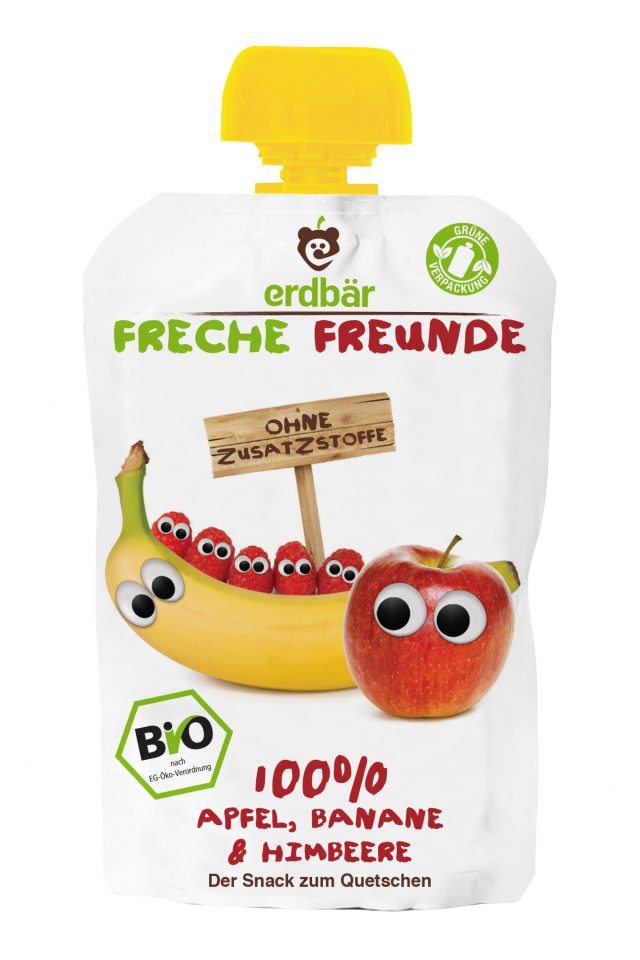 Gualapack has developed with Erdbär Freche Freunde's eco-friendly snack pouch for children in Germany.
The premade multi-layer laminated pouch, with spout and cap, is mainly made of bio-based polyethylene obtained from renewable sources, such as sugar cane.
The Freche Freunde offer a range of snacks for children, ideal for on-the-go, made of 100% organic fruit and veg with no added sugar or additives.
Gualapack's generation of eco-friendly CheerNEXT is made of more than 80% of renewable sourced polymers.
The laminates used for this development are the bio-based LamiNEXT, an internal production by Safta, part of the GualapackGroup.