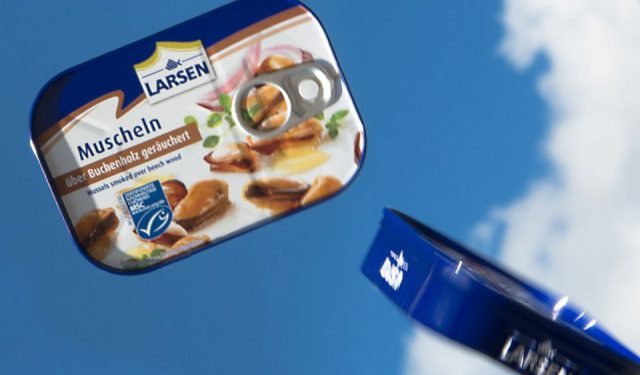 Ardagh Group's specialist aluminum can plant in Germany has produced what it deems as the world's lightest aluminum seafood can.
The shaped seafood can, referred to in the industry as a 'dingley', has been designed with a conical wall thickness of only 0.170 mm, a significant advance over its nearest competitor at 0.215 mm.
With Ardagh's R&D Centre in Crosmieres, France, the specialist applied their in-depth knowledge of beading – the ridges, which come in many shapes and sizes, and built it into the can to give its body strength and stability.
The development involved detailed testing, which established the most suitable shape and size of the beads, as well as ensuring the correct distance between the beads to achieve the same optimum stability as cans with standard thickness.
The Cuxhaven Technical Service Team also developed a modified seaming technique for the new can.
Working with Larsen Danish Seafood – the first customer in Germany to use the new lightweight can – they overcame the challenge of securing optimized seaming on a lightweight can with a much thinner body and Easy Open ring pull lid.
The lightweight can is now available in 100 g or 115 g versions under the 'Green Dot' packaging recovery system, where they will pay less for recovery and recycling.