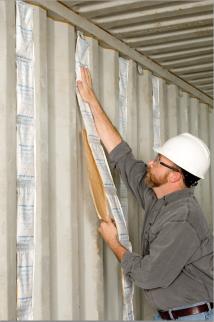 Clariant introduced its line of Container DriII container desiccants for seafreight transportation of coffee beans, and various other food and agricultural products at the 2nd Cocoa Revolution Conference in Ho Chi Minh City, Vietnam this month.
The company says cocoa beans are primarily grown in Africa, Indonesia and South America, and are typically transported by sea in large shipping containers to major markets in Europe, Asia and North America.
To protect the delicate beans against damage from mold and mildew during long voyages, effective container desiccants are essential.
Clariant's desiccant products, including Container Dri II, can absorb up to three times their weight in moisture, and trap it as a thick gel that will not spill or leak.
Container Dri II as well as other desiccant products are being produced at Clariant manufacturing sites throughout Asia.
The products also meet new specifications from the Federation of Cocoa Commerce Ltd for protection of cocoa bean shipments in containers.
Container Dri II meets the recommendation of 65% or higher loading, it exceeds this requirement.
Container Dri II was also recently awarded with the EcoTain distinction, which consists of a screening against 36 criteria in three sustainability dimensions: social, environmental and economic.