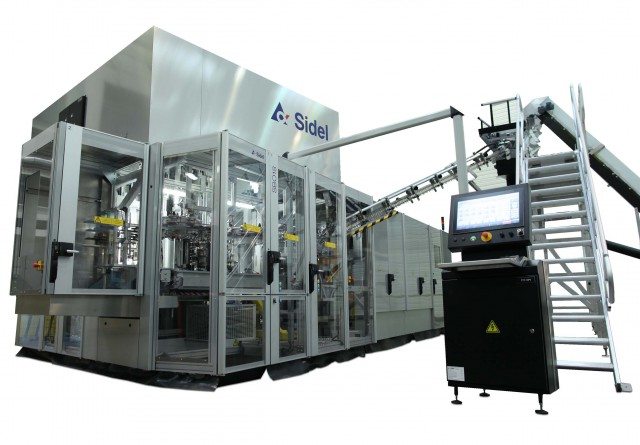 As the result of a worldwide energy-saving program, Sidel has supported Nestlé Waters in achieving reductions in its energy consumption at production sites in countries around the globe.
Consequently, Nestlé Waters has achieved energy savings equivalent to the consumption of more than 20 ovens, representing savings of more than €1 million (US$1.10 million) a year.
Nestlé Waters first undertook the conservation program in 2010 when it challenged its long-term supplier, Sidel, to rationalize the energy consumption of all its production equipment.
With more than 96 production facilities situated in 35 producing countries around the world, Nestlé Waters places a high priority on improving the environmental performance of its processes, as well as keeping its operating costs to an absolute minimum.
Focus on blow molders
The two companies were already well aware that blow molding machines generally account for as much as 70% of the total energy consumption of a complete beverage bottling line.
When charged with reviewing the efficiency of the company's electrical energy usage, Sidel started by carrying out a pilot Eco audit on two of Nestlé Waters' blow molders.
After monitoring and measuring the electrical consumption of the blowers, Sidel recommended to Nestlé Waters to install oven-top reflector lamps to maintain energy in the ovens of the blow molding machines.
This achieved a reduction in the electrical power consumption required for the preform heating process equivalent to turning off 20 preform ovens.
Despite this significant energy saving, optimal performance is maintained.
"As we achieved around 20% in energy savings, we were really satisfied with the performance resulting from the upgrades to the first two blowers," said Stephane Bosshart, corporate chief engineer at Nestlé Waters.
"So much so, that based on these results, we decided to apply a full Eco-program to share those best practices on all of our blowers worldwide."
Global deployment of energy-saving program
In close collaboration with Sidel, the energy conservation program was deployed in all Nestlé Waters' plants worldwide.
Local Sidel Services teams planned and supplied all the necessary resources for the different interventions at sites in over 30 countries.
They also provided technical support for the project.
By the end of 2015, nearly 130 Sidel blow molding machines were successfully converted with the oven-top reflector lamps. All of them will have given a return on investment (ROI) of between six and 24 months.
"The upgrades of oven-top reflector lamps have achieved real improvements," said Eric Baronnet of Nestlé Waters.
"For example, they have delivered a reduction in the use of blower energy in US plants of up to 25%."