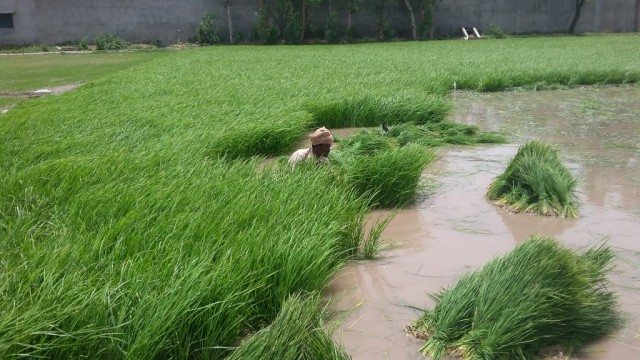 Mars Food, in partnership with the Sustainable Rice Platform (SRP) announced the first global standard for sustainable rice at the 5th Annual Plenary Meeting and Assembly from October 27-29, 2015 in Manila, the Philippines.
SRP is a global alliance of agricultural research institutions, agri-food businesses, public sector and civil society organizations convened by the United Nations Environment Program (UNEP) and the International Rice Research Institute (IRRI).
Through UNCLE BEN'S, Mars Food played a pivotal role in developing the standard.
The company said it will sustainably source 100% of its rice by 2020 using the SRP standard.
Standard details
The SRP standard consists of a set of criteria for sustainable rice cultivation that can be used across the globe to reduce the environmental footprint of rice production and improve the lives of rice farmers.
The standard consists of 46 requirements organized under eight broad topics, including productivity, food safety, worker health, labor rights, and biodiversity.
Rice plays a critical role in global food security, providing livelihoods for over 140 million smallholder farmers in developing countries and is a staple food for nearly half of the world's seven billion people.
Mars Food will use the standard as a benchmark against which to assess its rice supply chains – identifying where there are gaps and developing strategies to improve sustainability.
It has already begun piloting implementation of the standard with rice farmers in two countries – Pakistan and India.
A controlled farming program in Pakistan, in partnership with Rice Partners, LTD, IRRI and Bayer CropScience, has grown from 31 smallholder farmers in 2011 to 400 farmers in 2015 who produce Basmati rice grown with the correct application of chemicals and harvested with practices to improve food safety and water quality.
In India, Mars is embedding new learnings while also piloting the SRP standard.
The standard complements and builds upon the company's Purpose – Better Food Today. A Better World Tomorrow – and the Mars Mutuality Principle, which demonstrate the company's commitment to helping rice farmers improve yields while reducing water use and greenhouse gas (GHG) emissions and improving socioeconomic conditions in the communities where high-quality rice is grown.
Food News International asks Fiona Dawson, president of Mars Food, about the standard and its implications on the rice growing scene.
FNI: How did the partnership initiate between Mars Food and SRP?
Dawson: As owner of the world's largest global rice brand (UNCLE BEN'S), Mars Food was approached by the IRRI and UNEP to join the alliance of organizations in the Standard Rice Platform.
We immediately saw the mutual benefit of joining the forward-thinking SRP.
Mars recognized that involvement in the SRP and adopting the SRP standard was the right thing to do – for consumers, for our rice farmers, and for our business.
We have an interest in ensuring a long-term supply of high-quality rice to continue producing the products our consumers love.
Working with the SRP to create and adopt the SRP standard helps ensure a more sustainable rice crop into the future.
Additionally, sustainable rice farming practices can have a meaningful impact on the environment and farming communities – key elements to responsibly producing rice.
By adopting the SRP standard, we are mindful that rice is not only important to us as a business, but it is a staple food for half of the world's seven billion people, all of whom depend on a sustainable rice crop for years to come.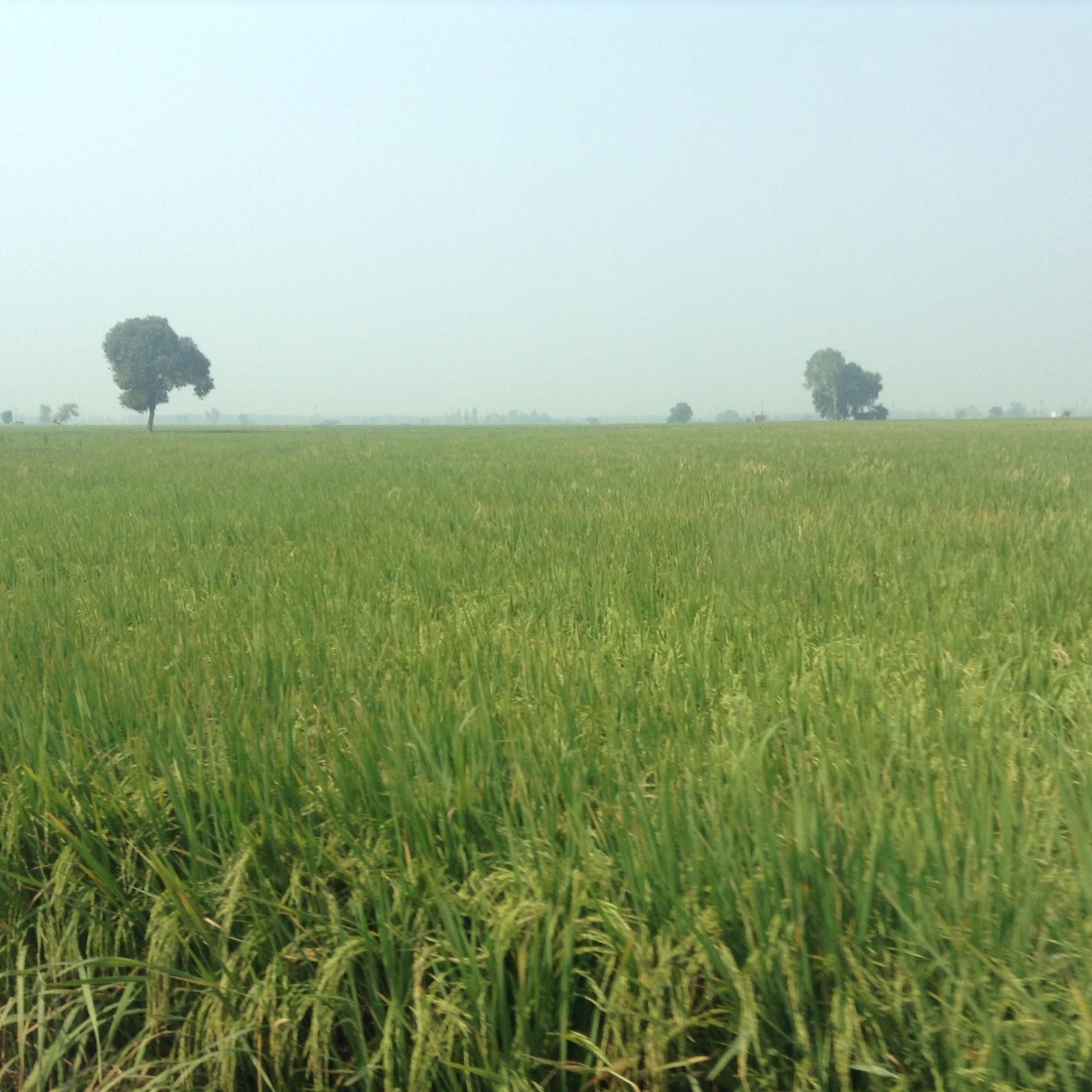 FNI: How was Mars Food's experience of working in this private-public partnership (PPP)?
Dawson: Bringing an international business perspective as the owner of UNCLE BEN'S, Mars Food sits on the Advisory Committee of the SRP.
One of the unique aspects of the SRP is that, in addition to having business and civil society engaged in the process, governments are also a part of the discussions, which we found was crucial in garnering support and input towards the Standard.
FNI: What are the ingredients for success for such PPP?
Dawson: Crafting the Standard was an excellent example of a successful PPP.
With many ideas and types of organizations in the discussions, we had to be respectful of each other's views while keeping in mind that we were all aiming for the same goal of a path toward sustainably grown rice.
FNI: What pivotal role did Mars Food play in developing the standard?
Dawson: We were able to provide insight and a practical perspective on how we would use the Standard to assess our supply chains.
We have already begun to test the standard in a few of our supply chains and the knowledge we gain will help strengthen the Standard and the SRP.
FNI: What does the standard entail?
Dawson: The SRP Standard is made up of 46 requirements under an umbrella of eight Guiding Principles: farm management, pre-planting, water efficiency, nutrient management, pest management, harvest and post-harvest management, worker health and safety and labor rights.
It is supplemented by a set of quantitative Performance Indicators to enable farmers and market supply chain actors to gauge the sustainability of a rice system and to monitor progress.
This is accomplished through a quantitative scoring system.
Farmers will be scored on a 0-100 scale: thosewith scores between 10 and 90 will be classified as 'Working towards sustainable rice cultivation', and those with a score between 90 and 100 will be classified as 'sustainably cultivated rice'.
FNI: How was the standard conceived?
Dawson: The Sustainable Rice Platform was conceptualized having considered a number of ways to ensure that sustainable rice could be achieved.
A Standard was chosen as one of the tools to ensure a uniformed approach to sustainable cultivation.
The development of the Standard was led by SRP members, Utz Certified, Aidenvironment and IRRI.
It is based on a broad stakeholder consultation, and draws lessons from global experience in establishing other sustainable commodity initiatives such as cotton, coffee and palm oil.
The Standard continues to be field tested and validated by national government agencies, research institutes and companies like Mars.
We have already begun to test and validate the standard through our pilot projects in India and Pakistan.
One key aspect to the standard is the development of the performance indicators which help organizations fully understand the implications in the Standard and how to utilize them in assessing their agriculture practices.
Using the Standard is voluntary, however given the number of international private, public and government groups already involved, we hope to convince others in the industry to join us in using the Standard to assess and improve their supply chains.
FNI: How does Mars Foods sustainably source 100% of its rice by 2020 using the standard?
Dawson: Over the next four years we will fully map our supply chain, and then using the Standard and the indicators we will assess those supply chains.
This impact assessment will allow us to identify areas for improvement and work with our suppliers and other key stakeholders and partners to develop and implement improvement programs that will allow us to reach our goal of sustainably sourced rice.
We have already started this work with our Basmati rice in Pakistan, where we plan to have sustainably sourced rice by the end of 2016.
We will look to roll out similar improvement programs across our value chain to test innovative farming methods that greatly improve rice sustainability.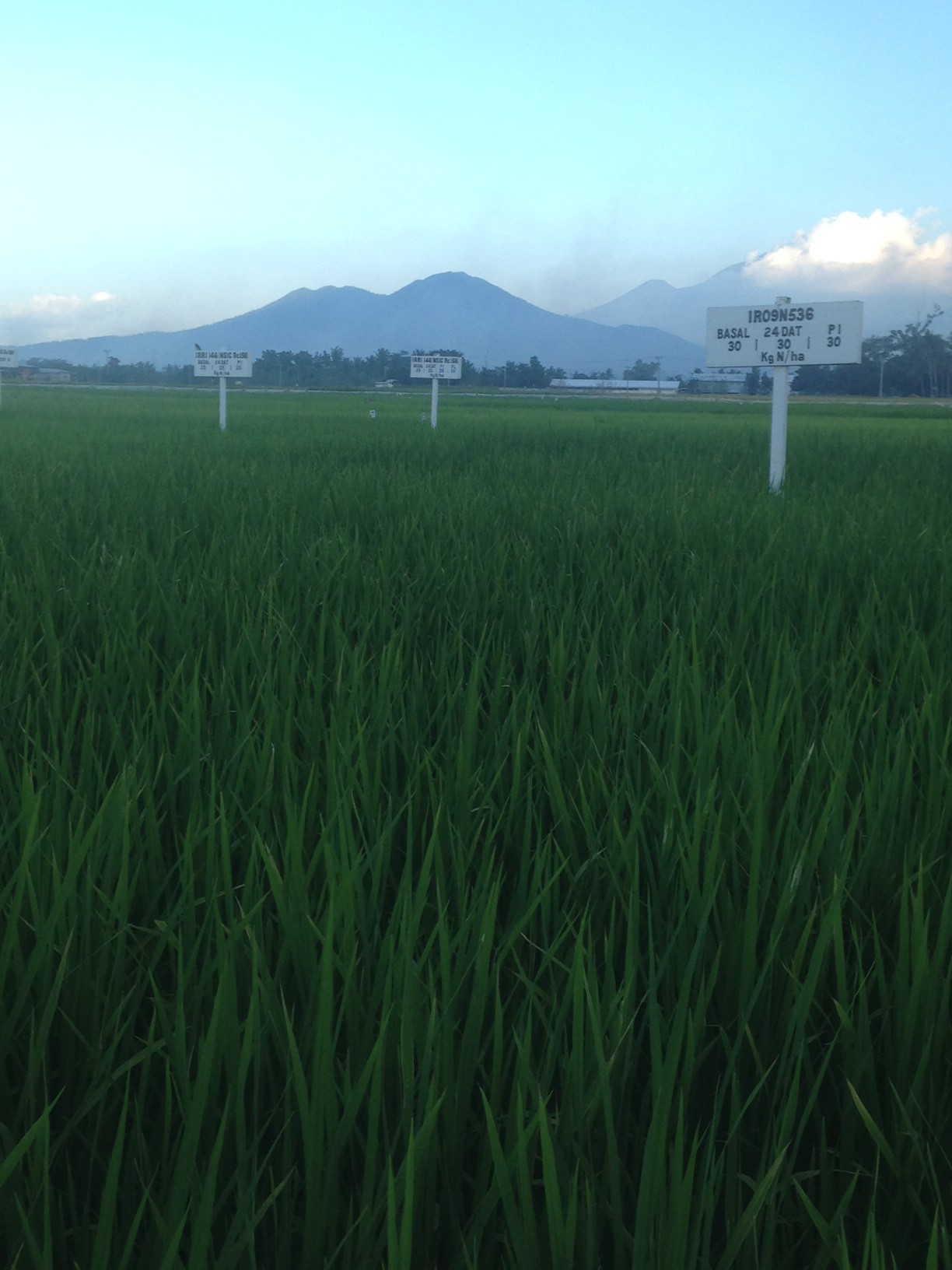 FNI: How close is the company in reaching this goal?
Dawson: We expect to have fully sustainably sourced Basmati rice by the end of 2016, and then will move to other supply chains to meet our 2020 goal.
Through our suppliers (rice millers) and with the support of technical experts (IRRI, Bayer Crop Science), we are providing farmers with training, instructions and material to drive better farming practices.
In the first phase we are focusing on pesticide and fertilizer management, seed purity and post-harvest management in order to get the rice in compliance with quality, food safety and legal standards.
During the second phase (starting in 2016), we will improve water management in order to reduce water use, reduce GHG emissions and increase farmer income.
The baseline assessment against the SRP standard will show further improvement opportunities in the environmental, social and economic aspects of rice farming which we will tackle with the support of our current and other experts.
FNI: What did it do to achieve the success of sustainably sourcing rice thus far?
Dawson: We have worked very closely with our suppliers as well as a number of experts and key organizations like IRRI to help us with the impact assessments and improvement programs.
Working through our suppliers, our partners have connected directly with farmers and have helped progress improvements on the ground.
Some major impacts we have seen working with 425 farmers in Pakistan include a 20% increase in farmer income and the reduced use of pesticides and fertilizers.
This year, we started working with 650 farmers in India and we will be able to gauge our first impact there in early 2016 after the harvest.
As of 2016, we will also be able to report results on water and GHG reductions.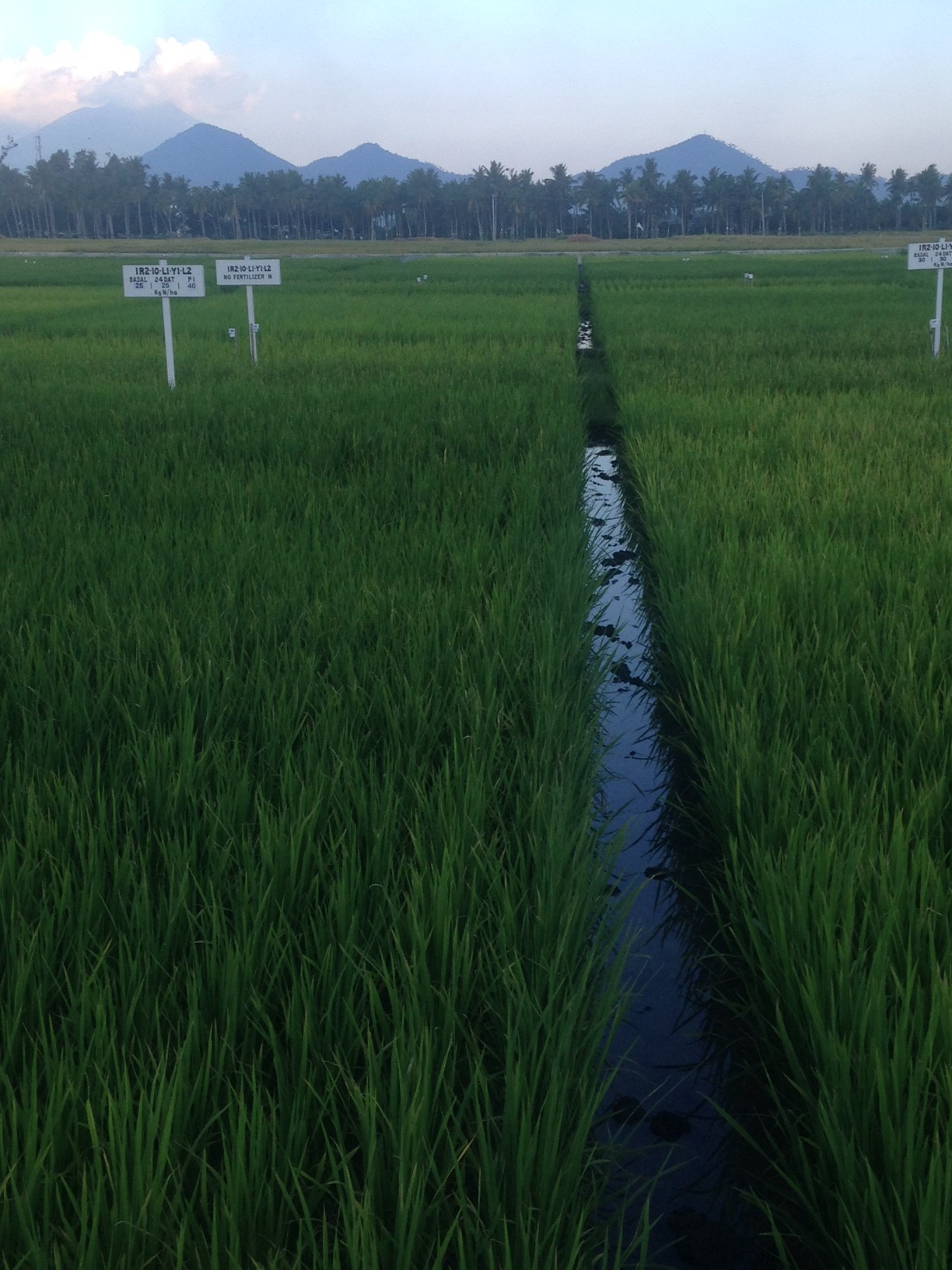 FNI: What can similar food companies learn from the Mars Foods experience?
Dawson: Sustainable sourcing is not a destination, it is a journey.
Even after 2020 we will continue to make improvements, and every small improvement helps.
While we look at the big picture, understanding and evaluating each minute detail of the supply chain allows for a better overall process.
We would encourage others to join our efforts and understand that while change does not happen overnight, we must start making changes today to ensure a better future for all stakeholders in the rice industry.
We can make a positive difference for people and the planet while ensuring we continue to receive the high quality rice our consumers desire.
We invite others to join the SRP and utilize the standard and indicators.
We encourage more government agencies to engage and consider ways to promote and incentivize sustainable farming practices for domestically traded rice, as well as that which is exported.
FNI: What does this mean to consumers?
Dawson: More and more, our consumers care about where their food comes from, how it is made, and the impact it has on the environment.
Rice production today has a significant negative impact on our planet – it uses roughly 40% of the world's irrigation water.
It is also responsible for up to 10% of global greenhouse gas emissions.
With Mars Food's adoption of the SRP standard, our customers can have confidence that the UNCLE BEN'S rice they enjoy is high in quality and produced responsibly with minimal impact on the planet.