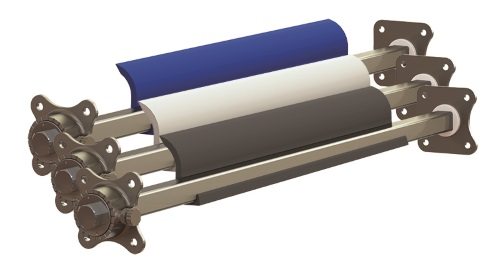 Flexco, a light-duty endless splicing and fastener solutions provider, will present the new FGP Food Grade Precleaners and other conveyor solutions at ProPak Asia 2015, in Bangkok, Thailand from June 17 to 20.
The company will highlight the cleaning efficiency of the FGP Food Grade Precleaner, which helps reduce carryback (sticky food residue) and prevent bacteria growth on the conveyor, reducing the risk of product contamination.
The FGP Food Grade Precleaners, which are now available with a metal detectable grey blade, will be installed on two running conveyors carrying raw food ingredients.
For food processing industry, it is important to have a metal detectable blade as many food processing facilities require metal detectable plastics in the food contact zone.
Flexco representatives will demonstrate at the show how one can assemble and disassemble the FGP Food Grade Precleaner quickly in less than a minute to improve manufacturing efficiencies for cleaning and sanitization routines.
"The cleaner has a spring tensioner that can be easily adjusted to ensure optimal blade-to-belt contact, which minimizes blade wear and maximizes the cleaning capabilities," said Katie Hay, product manager.
The FGP Food Grade Precleaners are FDA approved and USDA Certified for Meat & Poultry and Dairy applications.
The new grey metal detectable blade also works on any belt from 100 mm to 1500 mm (4″ to 60″).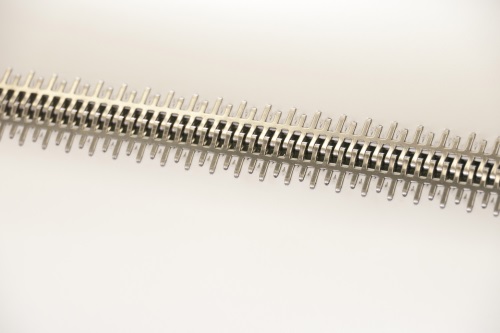 Lacing systems
Flexco will also introduce the Clipper G Series Lacing system at the show.
It is designed for use with polyvinyl chloride, polyurethane, and polyether sulfone belting and precision-stamped from 316 L stainless steel, making it corrosion-resistant.
Featuring staggered-leg geometry with four alternating leg lengths, the solution offers various points of belt penetration that provide more strength and durability for the splice.
The G Series Lacing System face strips can be used to install with existing Clipper tools, including the Microlacer, Manual Roller Lacer, and Roller Lacer Gold Class.
In addition, Flexco will showcase the all-new Novitool Amigo, a splice press that produces high-quality splices in a fast and safe manner in less than one minute.
It will feature the various splices from different belt manufacturers and demonstrate how the Amigo helps bring out the best in homogenous or monolithic belts, avoiding unwanted pinholes in the splices.
This is especially important in the food industry from a hygienic perspective.