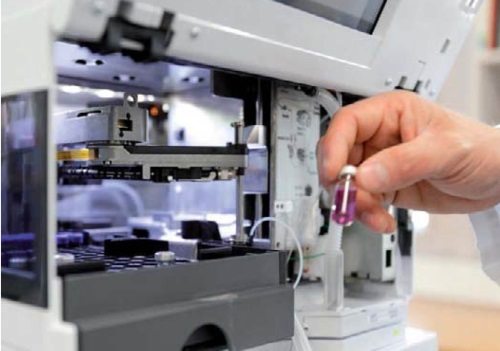 Frutarom Switzerland Ltd. Health Business Unit has named Dr Matthias H. Kreuter as its new global chief scientific officer (CSO) from January 1, 2015.
Dr Kreuter headed Frutarom's Pharmaceutical Business Division from 1990 to 2003.
He returns to Frutarom after performing a wide range of leadership responsibilities, primarily in phyto-pharmaceuticals, phytochemical product development and research and development (R&D).
Dr Kreuter holds a PhD in physiological chemistry and cancer pharmacology from the Faculty of Medicine at Johannes Gutenberg University, Mainz, Germany, as well as a degree in pharmacy, from the Faculty of Pharmacy.
An inventor with 18 patents to his credit, he has published books and articles in international science journals, including Drug Research, Cell, Int. Journal of Oncology, European Journal of Clinical Nutrition.
Food News International chats with Dr Kreuter on the synergies between food and pharmaceuticals, as well as the immediate tasks for him in the company in 2015.
FNI: What synergies are there between food and pharmaceuticals that foods manufacturers can capitalize on?
Dr Kreuter: The requirements for pharmaceuticals are very high with respect to quality, purity, efficacy and safety.
Such product characteristics are of significant advantage also for the food industry.
In general, we see an increasing trend, from food and food supplement producers, to apply the highest levels of safety, quality and regulatory compliance that even go beyond the state of current regulations in food and food supplements.
With our longstanding history as supplier into phyto-pharmaceuticals, we are used to provide such highest standards to our customers.
FNI: How are pharma-grade food ingredients important to the market today?
Dr Kreuter: The interest for effective and safe natural ingredients of highest quality is increasing constantly in the dietary supplement and functional food industries.
While a pharmaceutical grade ingredient is not necessarily another unique selling point, production of active ingredients under pharmaceutical procedures and conditions further increases the product safety and thus provide a high level of confidence to customers.
Equally important, we believe is the high level of scientific evidence, supported by proprietary clinical studies, of our core ingredients.
FNI: How advanced is the patent environment in the food industry across the world?
Dr Kreuter: Comparing intellectual property (IP) in food and food supplement with pharmaceuticals for example, the product life circle is much shorter in the former.
Therefore IP is a combination of products and process IP but more important are the ongoing improvements of existing products (life circle extension) and continuous innovation.
However, if one is investing a lot of money, time and know-how in R&D of innovative products and processes, one should protect this innovations against copycats, which come very fast with generic copies once a product is successful.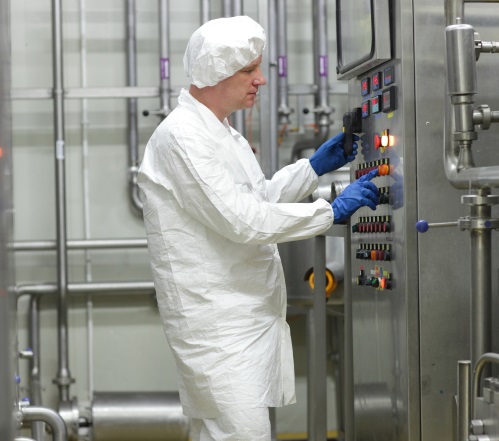 FNI: How will Frutarom's phyto-pharmaceuticals, phytochemical product development and R&D change with your contribution?
Dr Kreuter: First, I will support the chosen strategy and help to ensure that we will reach our ambitious target in a timely manner.
We will focus on the completion of our pharmaceutical extract line, where we want to create a full fledge offering for phyto-pharmaceutical applications with a range of selected products.
Once this is completed, I will focus and support in new product development for all the segments, where we are active, from phyto-pharmaceuticals to food supplements, food and cosmetics.
FNI: What are the top three tasks for you when you resume office?
Dr Kreuter: This would be to ensure the timely completion and the top level quality of the pharmaceutical extract range, which is based on well-established, traditional phyto-pharmaceutical plants.
On top of this, I am working with team in the optimization of existing processes and procedures to guarantee the highest standards in all means.
And of course we are looking into new innovative products to keep our R&D pipeline well filled and attractive.
FNI: What outcomes would you like to see upon completion of these tasks?
Dr Kreuter: It would be the best in class products for all the segments that we are active in, as well as the highest levels of safety, quality and regulatory compliance from all aspects.
I would be happy if such products could help to improve health and quality of life of many people all over the world.