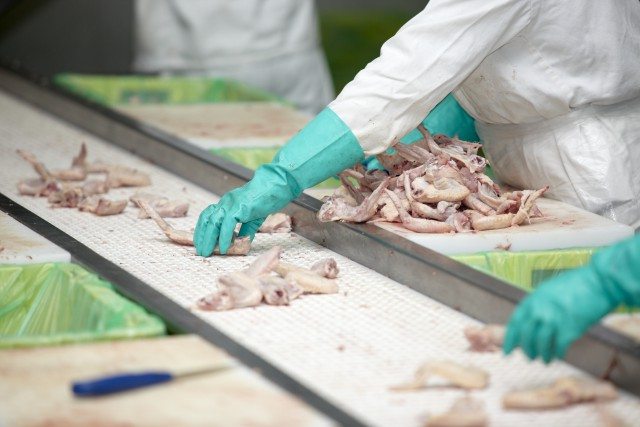 Foster Farms has invested US$75 million to develop and implement a program designed to reduce Salmonella at each stage of the production process.
The Centers for Disease Control and Prevention (CDC) affirms the company's progress in reducing Salmonella to less than 5% from an industry average of 25% for raw poultry parts.
"Foster Farms has utilize interventions to reduce Salmonella throughout its entire poultry production process. This strategy includes interventions at the breeder level, at hatcheries, at grow-out farms, and at the processing plant where the final product is packaged. Supported by data from continuous testing," says the company.
It is actively sharing its learnings with other raw chicken and turkey producers in the food industry to improve Salmonella controls industry wide for the benefit of US consumers.
In the last three months, USDA inspectors have performed more than 4,800 tests in the areas of sanitation, hazard analysis and critical control points and overall wholesomeness.
The inspectors have found the company to be 99% compliant.
Any corrections required were immediately addressed during production to ensure full compliance.
On July 3, 2014, the CDC said Foster Farms recalled an undetermined amount of chicken products that may be contaminated with a particular strain of Salmonella Heidelberg.
The recall resulted from USDA Food Safety and Inspection Service identifying one of the outbreak strains of Salmonella Heidelberg in an intact sample of Foster Farms brand chicken collected from the home of a person in California infected with the same strain.
The chicken breasts were packaged with critical labeling information to associate the product with the establishment and a specific production date.
The family of the person who fell sick after consuming the product purchased their chicken in March 2014; however, it was stored in the family's freezer and consumed in late April 2014.