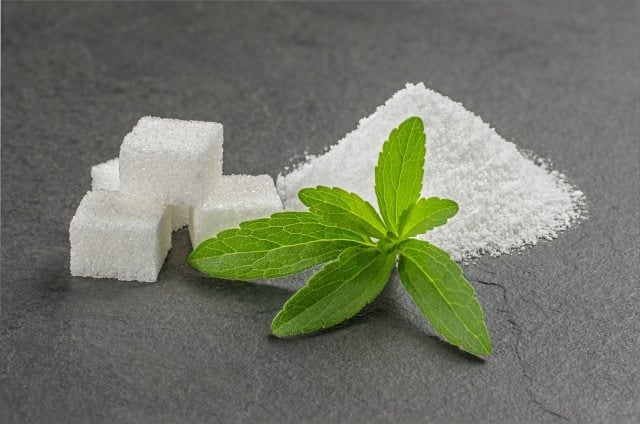 Steviva Ingredients has developed SteviaSweet 95-60 Liquid Stevia that is produced by water extraction, a method that provides the cleanest flavor because it is free from residue and chemical solvents.
The sweetener is water-soluble at temperatures above freezing and heat-stable to 200° C.
Used in beverages, marinades, dressings, soups and other water-based application formulations, the liquid sweetener dissolves into processing immediately and offers the same consistency every time.
Made up of a proprietary blend of steviol glycosides (95% stevioside/60% Rebaudioside A), the ingredient has 25 times the sweetening power of sucrose.
In beverages, SteviaSweet's flavor profile pairs well with fruit juices such as cranberry, cherry and orange juices, as well as lemonade.
Colas, root beers and ginger ales can also be formulated to be sweet with zero calories, carbohydrates or aftertaste.
The liquid sweetener can be incorporated into baked goods, confections and packaged meals.
In addition to the steviol glycosides blend, trace amounts of grape seed extract are added to SteviaSweet 95-60 Liquid Stevia during the manufacturing process as an all-natural antimicrobial. The addition of grape seed extract may have the benefit of extending shelf life in some finished products.
The sweetener is available in 64 oz., 2.5 gallon, 5 gallon, 55 gallon and 275 gallon totes.
A whitepaper on the ingredient is available for download.