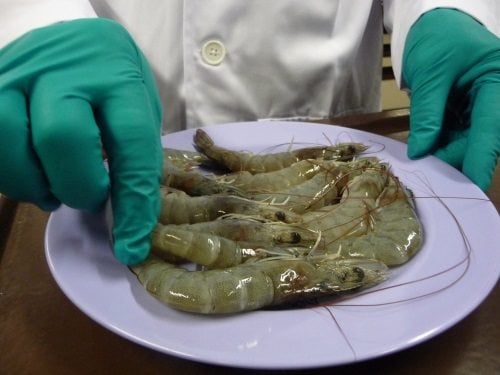 Vitargent (International) Biotechnology Limited (Vitargent) has become a strategic partner with PwC China and Hong Kong (PwC) to accelerate product safety testing technologies in China, Hong Kong and Southeast Asia.
Leveraging PwC's extensive global network and Vitargent's expertise, the strategic alliance will help both companies enter new geographic markets, as well as the food supply and integrity segments in Mainland China, Hong Kong and Southeast Asia.
Jimmy Tao, CEO of Vitargent tells Food News International more about the partnership and how it can impact the food industry.
FNI: How did the partnership between PwC and Vitargent come about?
Tao: PwC and Vitargent share the vision to build trust in society and solve present important problems.
In recent years we see growing food safety concern in a climate where public confidence in food producers, processors and sellers have been heavily disrupted.
We see the need to bring in this innovative product testing technology to our global clients to help them safeguard their quality of products and take preventive measures.
FNI: How will both companies contribute to the (i) partnership and the (ii) food industry in Asia?
Tao: As our food supply becomes increasingly globalized, and the cycle of food production to consumption continues to evolve, the need to strengthen food safety systems in the supply chain and amongst countries is imperative.
By accelerating the application of our product safety bio-testing technology through PwC's global network, we aim to provide our clients with a holistic one-stop solution.
We believe the inclusion of the first ever bio-toxicity profile powered by our non-animal testing model to each consumer product category can help the food industry prevent potential food scandals and improve the overall quality of their products, eventually regaining consumers' trust in brands and manufacturers.
The technology emergence not only will make animal testing history forever, but also setting a new benchmark for different industries to reference on.
FNI: How is this partnership needful in the food safety scene of Asia, particularly China?
Tao: A crisis in confidence in China's food industry emerged after melamine was found in domestic baby milk powder in 2008.
Other food scandals like diseased pork, recycled oil, industrial salt, fake eggs and more have called the attention for industry reforms.
All along these years, despite the overall improvement of food safety and standards in many Asian countries including China, the quality of many large-scale food companies remains unstable.
It is our priority to develop a comprehensive quality control system for product safety worldwide, especially for the vast consumer market in Mainland China.
FNI: In your experience, how much has food safety consciousness changed in China, particularly among F&B manufacturers?
Tao: We witness greater needs on safe-to-buy product choices from consumers followed the outbreak on a series of food scandals.
The scandals shattered Chinese public confidence and drove them to look for imported alternatives including buying up food products from Hong Kong and nearby Asia countries where product safety tends to be more recognized.
FNI: What are the factors driving such a change?
Tao: Due to the increasingly challenging environments and undiscovered new chemicals, existing product testing method and country regulations can hardly satisfy the basic needs.
Many of the critical issues impacting global food safety today, such as cross-contamination, foodborne illness and poisons are magnified by the lack of protection from existing safety standards.
Harmful chemicals at different checkpoints along the supply chain remain undiscovered.
We aim to stay ahead of regulation by setting higher safety testing standard to enable manufactures to ensure their products are free of known and unknown harmful chemicals, meanwhile provide consumers the trusted and easy-to-read information to make safer purchases.
FNI: How does food safety consciousness in China's F&B manufacturing industry impacted (i) domestic sales and (ii) exports?
Tao: From general observations, Chinese consumers tend to have more confidence in foreign-made products than domestically-produced products in terms of quality.
They seek for purchase alternatives from overseas online and offline platforms.
Yet with bio-testing technology, all brands' performances will be reflected honestly.
This will commend companies and products that offer excellent quality, and motivate below-standard firms and brands to actively improve their production process, thereby enhancing consumers' confidence in making purchases and helping brands develop long-term benefits.
This move will undoubtedly create impact to both domestic sales and exports, according to company's adoption practice.
FNI: In your view, how does the future of China's F&B manufacturing industry look like in five years' time?
Tao: The early future of F&B manufacturing industry is challenging.
Every new technology adoption takes time.
To ensure the global food system remains safe for all, it is crucial for every manufactured product to consider including bio-testing data.
Currently, humans are like food testers, as we show signs and symptoms when we eat unsafe food, causing irreversible health damage.
With the emergence of bio-data, we are able to mitigate health risks.
The coalition aims to speed up the technology adoption amongst Asia countries, followed by other parts of the world.