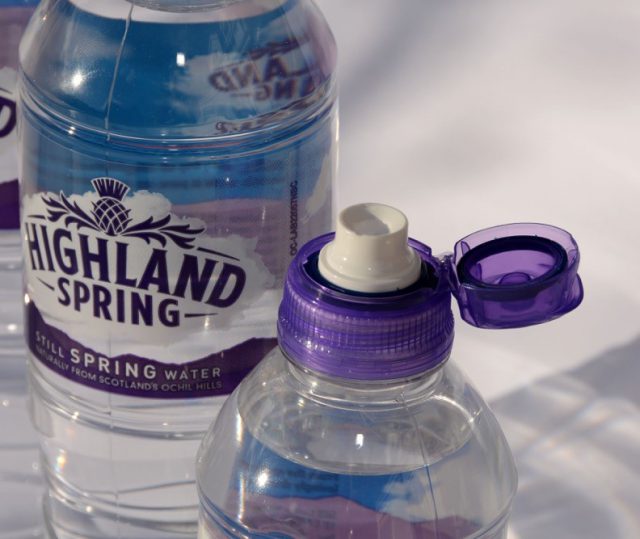 UK bottled water brand Highland Spring has used the Secure Flip next-generation sports cap from RPC Massmould for its PET bottles.
The closure is available on the brand's 330ml and 500ml Handy Packs and 750ml Active Packs.
The sustainable tamper-evident band within the closure features the familiar deep purple color closely associated with the brand.
Both parts of the band are retained within the closure after opening, as opposed to the use of a detachable tab which then has to be disposed of.
The Secure Flip's ergonomically designed Thumb Tab enables intuitive one-handed opening.
The cap also opens to a full and stable 180°, providing easy access to the spout.
The three-legged Triskeles within the mouth of the closure prevents items being dropped into the drink or small fingers getting stuck in the opening.