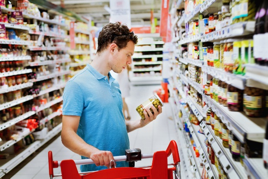 Mettler Toledo has published a free, comprehensive white paper 'Ensuring Conformity of Packaged Food' that unravels the complexities of conformity.
Written to help packaged food manufacturers and brand owners consistently achieve conformity, the white paper explores:
• What conformity is – from regulatory compliance to product and package presentation needs,
• What drives different food industry stakeholders to require conformity,
• How to achieve conformity using advanced product inspection technologies, ad
• The tangible business benefits that conformity can deliver.
Repeated conformity of packaged food delivers top- and bottom-line business benefits.
Compliance with food safety regulations gives manufacturers access to trade in certain markets and helps to secure repeat business through honoring retailer supplier agreements and meeting consumer brand expectations.
Bottom line, manufacturers can streamline their quality assurance programs throughout their production processes, thus optimizing operational efficiencies.
In addition, they can protect profits by preventing unnecessary product giveaway and waste.
Consumer requirements for receipt of conforming packaged food are highly emotive; the product and package must meet their brand expectations and be presented in perfect condition, containing no defects throughout.
Conformity of packaged food can therefore entail the prevention of all under- or overfill products, as well as removing those containing broken or missing components from the production line.
The white paper details which type of advanced product inspection technology is best suited to achieve specific conformity objectives.