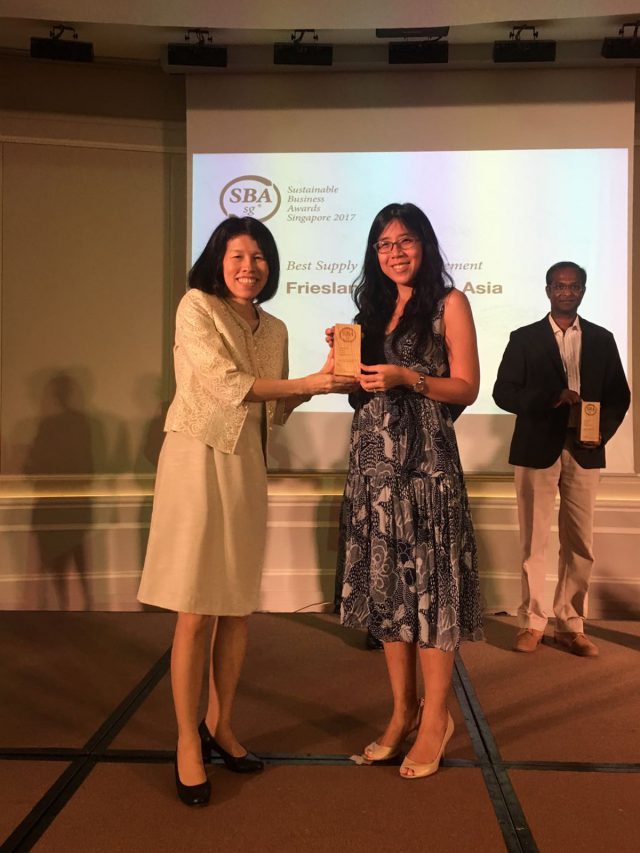 FrieslandCampina received an award at the Sustainable Business Awards (SBA) Singapore 2017 for its excellence in supply chain management.
The Awards recognizes organizations who see sustainability and responsibility as part of their business strategy.
FrieslandCampina was lauded for its approach to providing high quality and safe products, and supporting dairy development across Asia.
Its Foqus Food Safety and Quality program invests in knowledge and training to guarantee high food safety standards.
Its Dairy Development Programme trains thousands of smallholder dairy farmers every year in improving the quality and safety of milk production in their farms.
"We are humbled by this affirmation of the positive impact our business model has had in creating a sustainable environment for the communities we operate in," Said Piet Hilarides, chief operating officer, consumer products Asia.
Organized by Global Initiatives in partnership with PwC Singapore, participating companies were assessed on a broad rubric that analyzed business action across multiple domains, including supply chain management, stakeholder engagement and efforts in addressing the United Nations' Sustainable Development Goals.