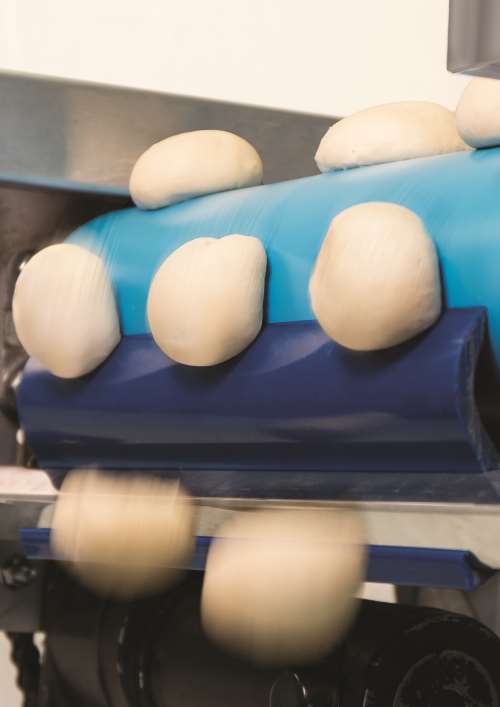 Creative recipes and the use of sweet and sticky substances challenges food processors to ensure their conveyor belts remain clean and efficient.
Mold prevention on belts and their smooth operation will keep the safe production of bakery products going.
Jerry Loh, general manager of Flexco Southeast Asia tells Food News International how processors can do that.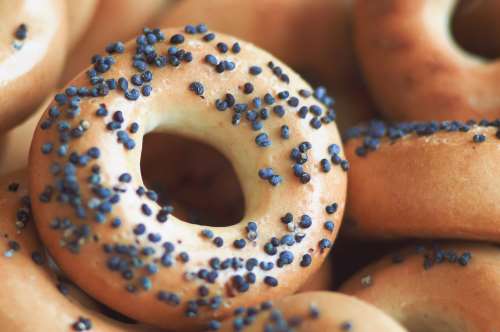 FNI: How are the bakery industries around the world i) similar and ii) different pertaining to equipment requirements for bakery processing?
Loh: Although mature markets in the US and Europe are experiencing a slowdown, the global bakery market is still projected to grow at a steady compound annual growth rate of more than 6% over the period of 2016 to 2020.
Surging popularity in healthy alternatives like fortified or functional ingredients spurred the innovation of bakery products that are not only high in nutritional value, but also offer a greater variety of tastes and textures.
For instance, ingredients like chia, flax and probiotics have been added to crackers, chocolates and gummies to create decadent but healthy treats.
Even as more ingredients are added to the mix, the critical role that equipment plays in bakery processing remains status quo – and that is to eliminate any risk of cross-contamination.
Safety assurances for conveyor belts and the maintenance equipment are crucial to operations as traces of undeclared allergens like eggs, nuts and milk are easily introduced along poorly maintained processing lines.
On the other hand, the same is unlikely to occur on equipment with global food safety certifications such as the United States Department of Agriculture (USDA) and Global Food Safety Initiative (GFSI), from effectively protecting consumers' health to preventing costly product recalls and, ultimately, safeguarding the credibility of brands.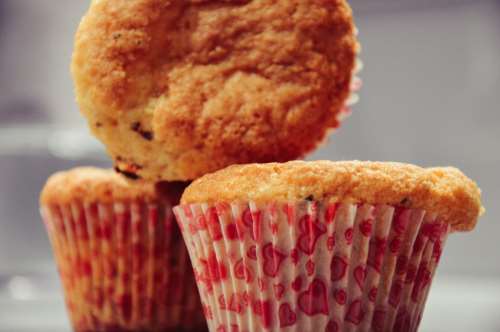 FNI: How is Japan's bakery industry unique as a market to others?
Loh: The market landscape for bakery products in Japan is projected to see a slow and gradual growth to US$28 billion in 2019.
The desire for convenience, growing affluence and an ageing population have helped shape consumer preference for healthy and ready-to-go bakery products.
Local bakeries rely heavily on domestic consumption and many distribute their products through Japan's massive network of convenience stores.
Competing against bigger and established bakeries, price competition has resulted in the saturation of standard ready-made bakery products.
Despite the opportunity for growth in the overseas market, many do not have the resources to export globally.
This, in turn, drove local demand for premium bakery products, attracting consumers who prefer smaller servings but with high quality ingredients.
Japanese bakery manufacturers also pride themselves for creating nutritious bakery variants using a variety of ingredients, seasonings and toppings.
As different flavors quickly come and go, bakery manufacturers are obligated under the Japanese Food Sanitation Act to comply with strict food safety guidelines through regular audits as well as obtaining the necessary technologies to ensure bakery products are safe for consumption.
This means that the bakery manufacturers will need to thoroughly maintain the equipment and conveyors for production.
In particular, we have observed the demand for food grade blue belts increasing due to their compliance to regulations and the ease of identifying foreign ingredients to minimize cross contamination.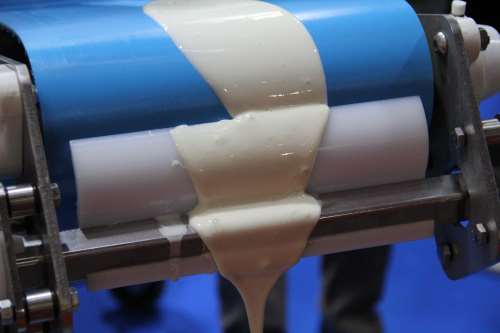 FNI: What are the common requirements for conveyors by processors?
Loh: In the bakery scene, the taste of products is often compromised by the huge amount of powder used along processing lines to allow the easy removal of sticky substances.
If not properly sanitized after use, the powder encourages mold to grow.
It is a bakery processor's common goal to find a conveying system and maintenance tools that will minimize their concern for compromised product quality and safety.
When it comes to meeting today's demands for sugary baked goods, sugar frostings readily adhere to conveyor belts and in turn hinder rollers and other parts of the belt from functioning properly as the belt deposits the product and returns to continue the conveying process.
The build-up causes the belt to mistrack, and the abrasive quality of sugar in the frosting leads to premature wear that significantly shortens belt life.
The sticky nature of frosting troubles bakery manufacturers due to the amassing of residue on parts of the belt, making it challenging for proper sanitation.
Plastic modular belts like PVC and PU are sturdy materials and preferred by manufacturers in bakery processing for their resistance to fat and oil.
But even so, such resistance cannot eliminate the carryback (or product buildup) of sticky goods, sugar and icing, and powdered residue from cereals, grains, biscuits and chocolates from occurring.
The accumulation of raw ingredients along processing lines is a common yet complex issue in conveyor belt management for bakery products.
FNI: What can processors do to convey their effort in upholding quality and food safety?
Loh: Many manufacturers find themselves having to combat unsatisfactory sanitation of conveyor belts using homemade cleaning solutions, or adopting costly corrective measures by replacing belts once or twice a month.
Engineered cleaning solutions today ease the removal of sticky residues left on the belt as it operates, so that carryback does not accumulate on the rollers and belt system components.
For instance, the FGP Food Grade Precleaner's blade is constructed with only FDA-approved materials and is USDA-certified for meat, poultry, and dairy applications, which helps convey the brand's commitment to consumer safety.
With such engineered cleaning, the belt life cycle is extended, and of course conveyor system hygiene is ensured.
Easy installation, maintenance, and disassembly also helps deter downtime, which increases production and throughput rates, thus achieving higher profits.